Tuesday, March 7, 2023 / by Evelyn Lopes- Klarine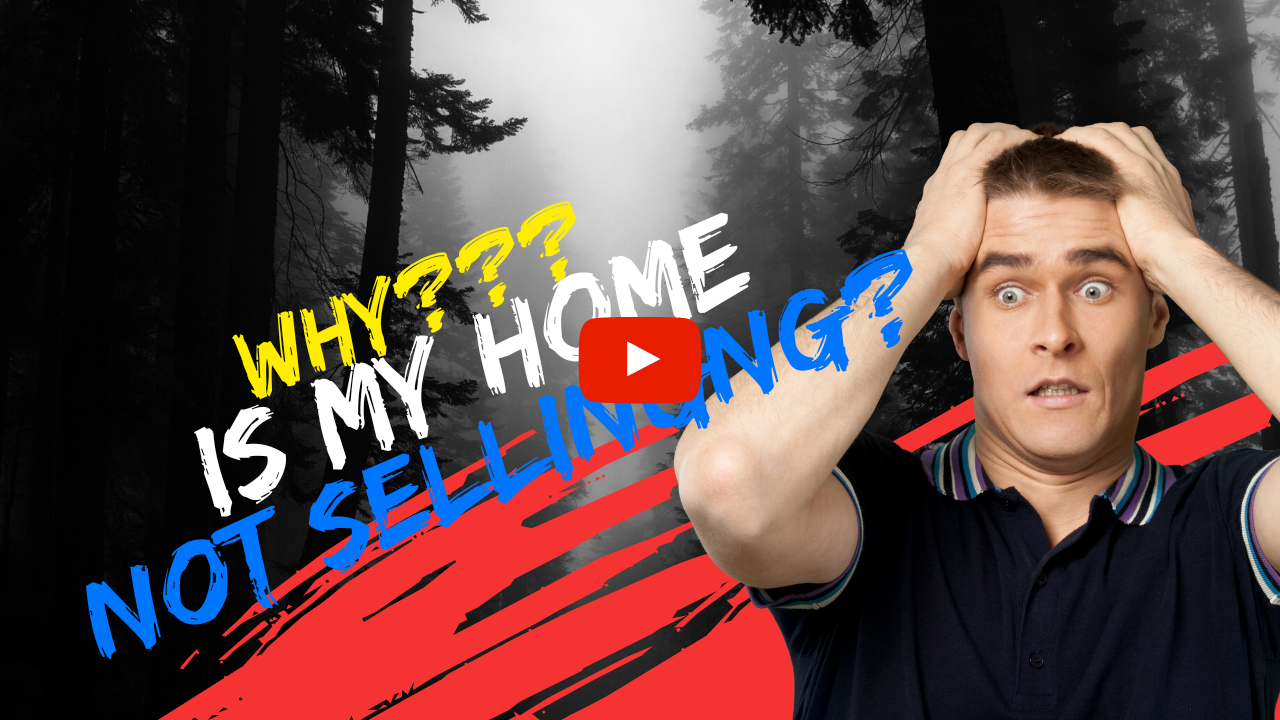 5 Common reasons area Homes Aren't Selling


If you've struggled to get your home sold…

Or have delayed a listing because you're worried your home won't sell…

Then this message is for you.
Today, I'm sharing 5 common reasons a home doesn't sell.
Understanding what may be preventing your home from selling and more importantly focusing on solutions to overcome these obstacles, will help you to get sold!


5 COMMON REASONS A HOME DOESN'T SELL
BAD TIMING-
If your home didn't sell after several months on the market, timing could've been a factor. Markets are driven by the law of supply and demand, and real estate is no exception.
When there are a lot of people who want to buy homes (demand) and a shortage of inventory (supply), it's considered a seller's market. During a seller's market, listings tend to get snapped up quickly. In a buyer's market, however, there are more homes for sale than active buyers. This can cause homes to sell for less money and to sit on the market for a longer period of time before receiving an offer.
What causes the shift between a seller's market and a buyer's market? Economic factors like interest rates, affordability, domestic growth, and the unemployment rate can all impact buyer demand.
Seasonal factors like weather, holidays, and school schedules can also increase or dampen the activity and motivation of buyers. Additionally, unexpected events, such as a natural disaster, covid or a stock market crash, can cause some buyers to put their purchasing plans on hold until conditions normalize.
Keep in mind that people are always moving and what is not perfect timing for one person may be the right time to buy or sell for another.
If you suspect timing played a role in your inability to sell, consult with a knowledgeable real estate agent. We're in the field every day and have access to the latest market data. We can estimate how long a home like yours should take to sell given current market conditions in your specific area, price range and property type and we can help ensure that your asking price is competitive.
INEFFECTIVE MARKETING-
Did your home get a steady stream of showings when it was on the market? Did you receive offers? IF not, you may need to try a new promotional strategy.
Effective marketing has a lot of moving parts. Listing descriptions must entice buyers to visit your property and set it apart from your competition. Photos need to showcase the properties best features and the marketing itself must reach the right audience to name just a few of the necessary components of an effective marketing strategy.
Fortunately, there are steps you can take to overcome obstacles to selling your home.
If you suspect ineffective marketing, consider turning to a skilled professional with a proven approach.
We employ a strategic Property Marketing Plan that uses the latest technologies to seed the marketplace, offline and social marketing platforms to connect with consumers, we optimize for search engine placement, and position your home for the best possible impression right out of the gate.
POOR IMPRESSION-
Did your property get any showings? Or did you get showings but no offers? In either case you may need to examine the impression your property made firstly online- where buyers and their agents review property listings and short lists and select the ones that showcase most favorably.
What is the first impression of your home? Buyers will make a judgment within the first 3-5 seconds of viewing a home whether the home shows well or not. Remember too that part of the buying process rests on the emotions felt about any given property. What kind of feel is your property giving to potential buyers?
Consider your home's structure and systems. Think of items such as cracks in foundations, worn roofs, windows that don't close properly, water stains on walls or ceilings that could signal a leak? These can be major "red flags" that scare away potential buyers. What about your curb appeal, is your home clean, fresh and decluttered, do the walls need painting, do the floors need attention and what about those high impact areas of the kitchen and bathrooms- what is their state of repair and show ability factor?
When we take on a listing, we begin with a room by room review, where we will provide tips on what to do and more importantly what not to do to ensure that your home makes a strong and positive first impression
INCORRECT PRICING-
Many homeowners are reluctant to drop their listing price. But the reality is, buyers may not seriously consider your property if they think your home is overpriced.
Attitudes have changed since the Bank of Canada started hiking interest rates. Many of today's homebuyers are no longer willing or able to pay as high a price on a new home as they might have when borrowing costs were lower.5 If your home's original asking price was set using sales data from the market's peak, then you may need to rethink your pricing strategy.
Economic factors aren't the only reasons, though, for why a home's asking price might not match its market value. Pricing a home can be tricky, regardless of the economic climate, because so many factors can impact how much buyers are willing to pay.
Regardless, if your home sat on the market for months without much activity or without an offer, then chances are good that your asking price needs to be reevaluated.
If you aren't in a rush to sell your home, adjustments to timing or marketing may bring in a new pool of potential buyers. And repairs, upgrades, and staging can increase the perceived value of your home, which may be enough to bring a buyer to the table at your original list price.
However, if you need to sell quickly, or you've already exhausted those options, a price reduction may be necessary to get your home the attention it needs to sell.
We are experienced local market realtors and have access to the latest market data and comparable sales in your neighbourhood. We can help you determine a realistic asking price for your home given today's market conditions. Just reach out for a free home value assessment!
WRONG AGENT OR NO AGENT HIRED-
Sellers hired either the wrong agent or no agent at all
If you suspect that your previous real estate agent didn't do enough—or used the wrong approach—to sell your home, you're not alone. Many sellers whose listings languish until they expire or are withdrawn feel this way.
While most agents have the best of intentions, not all of them have the skills, experience, instincts, or local market expertise to devise a winning sales strategy in this challenging market.
Or, perhaps you chose not to hire a listing agent at all and you have been trying to sell your home yourself. This can be an equally frustrating endeavor.
Although selling your home independently can help cut some costs, it can also be extremely risky and may even lose you money in the long run. For example, research by the Canadian real estate intelligence firm, Insightt, found that For Sale By Owner ( or FSBO's) homes took more than twice as long to sell in some real estate markets as homes represented by an agent. Insightt's data also showed that FSBO homes were more likely to sell for less than asking price.6
If either of these scenarios sounds familiar, you need to ask yourself: "Would I still be interested in selling my home if I could get the right offer?"
If so, we should talk. We understand how frustrating it can be when you've put a lot of time, money, and effort into preparing your property for the market and it doesn't sell. We also empathize with how disruptive a delayed home sale can be to your life.
By now, don't you owe yourself more than the status quo when it comes to your real estate representation? Our multi-step Property Marketing Plan can help you sell your home for the most money possible, and in the process re-connect you with the excitement you originally felt upon first listing. It's time for a new agent, new marketing, new buyers, and most of all… new possibilities and you're ready to make a move….
Let's talk. We can help you figure out why your home didn't sell and how to revise your sales strategy and set your home up for success.
WHAT THIS ALL MEANS-
The housing market has experienced a shift and the waters may be choppier than usual for a while.In fact, over the past several weeks, I have seen changes in the marketplace yet again.
Successfully selling your home means more than just putting the property on MLS and putting a sign in the yard. If your home didn't sell or you are delaying the sale of your home because you think now is not a good time to sell and you fear your home won't sell, there are steps you can take to overcome obstacles to selling your home.
The good news is, There's still plenty of opportunity in the current market: You just need a guide who knows where to look and how to find it.Life is full of change. Instead of seeing change as an obstacle, look for the opportunities that change provides.
And if you're not already working with an agent or your listing agreement has expired, reach out!
We'd love to offer a free, no obligation assessment and using our proven home selling systems, we can create an action plan to get your home sold.
If you have questions or would like to talk about your specific situation and your options, feel free to reach out. You can call me directly at 905-965-5902. My name is Evelyn Lopes with The Evelyn Lopes Realty Team and iPro Realty Ltd Brokerage,serving the Caledon-Peel, Erin, Halton Hills, Orangeville-Dufferin and surrounding communities and I'm here to help.
---