Monday, August 7, 2023 / by Evelyn Lopes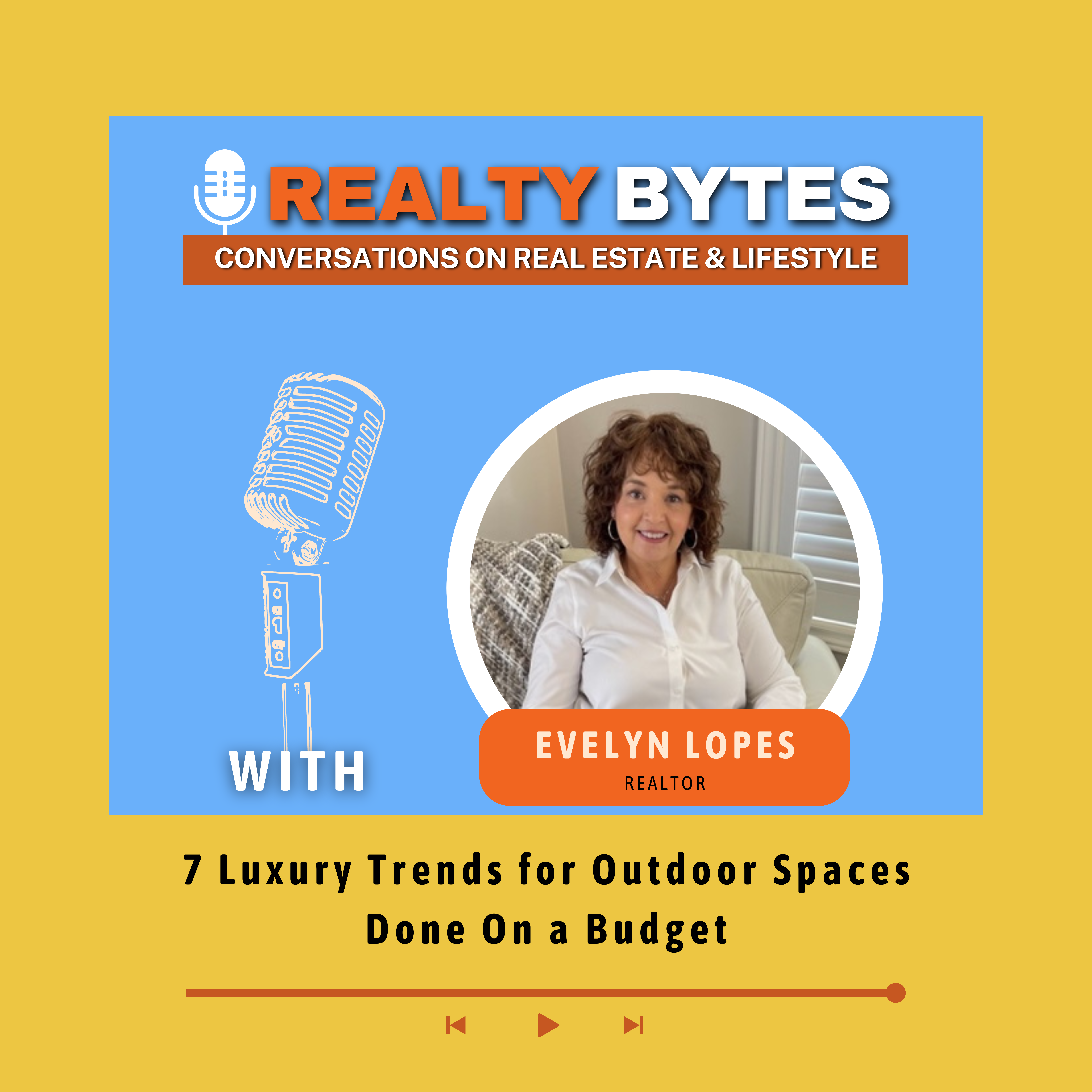 CLICK IMAGE TO LISTEN TO THE PODCAST

The world is seeing a shift towards outdoor luxury living. More and more luxury buyers are extending their indoor comforts to the outdoors, crafting opulent spaces that rival the finesse of indoor design. Here's the exciting part: you don't have to be a luxury buyer to create a beautiful and functional outdoor living area. We will explore 7 top luxury amenities and reveal how average homeowners can incorporate them on a budget.


1. Indoor-Outdoor Seamless Integration
Want a flawless transition between your home and garden? Glass panels are your friends. While luxury buyers may opt for extravagant wide-open panels, homeowners on a budget can go for sliding or folding glass doors. This way, you can create a seamless connection without spending a fortune.

2. Outdoor Gathering Spaces
Imagine having pizza nights around a fire pit or outdoor movie setups! To recreate this on a budget, consider designating seating areas with chic outdoor furniture. Add a portable fire pit or a projector screen, and you're all set for some unforgettable nights with friends and family.

3. Pools, Spas, and Water Features
Who doesn't dream of a serene pool or spa in the backyard? While not everyone can afford a full-scale pool, plunge pools or swim spas can offer a similar luxurious experience. Add water features like fountains or ponds, and you've created a paradise in your backyard.

4. Outdoor Kitchens
Take your culinary skills outside with an outdoor kitchen. You don't need to break the bank; start with a basic grill station and expand with countertops and sinks as your budget permits.

5. Fireplaces for Ambience, Heat, and Gathering
Enjoy the cozy warmth of a fireplace in your outdoor space. If a built-in fireplace isn't an option, a portable fire pit, a propane table top fire pit or chiminea can still create that alluring atmosphere.

6. Heaters, Fans, and Mist Systems
Aiming for year-round outdoor comfort? Standalone patio heaters, outdoor fans, or misters will ensure your outdoor space is always ready for gatherings and relaxation.

7. Stylish Outdoor Furniture with Eco-Friendly Materials and Weather-Resistant Finishes
With sustainability in mind, look for second-hand sustainable furniture or budget-friendly options. Weather-resistant finishes can provide that luxury touch without the extravagant price tag.


By embracing these luxury trends, you can transform your outdoor space into a stunning oasis that rivals any high-end retreat, without depleting your savings.


---