Tuesday, December 31, 2019 / by Evelyn Lopes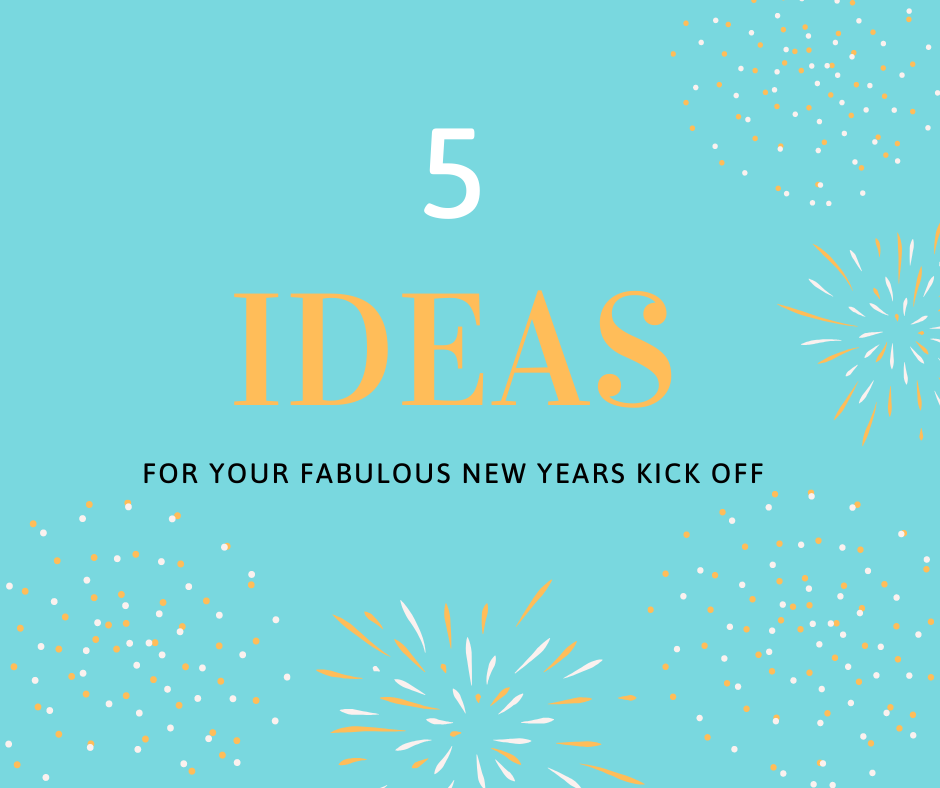 Five Fabulous Ideas to Kick Off The New Year!
Yes, its the first day(s) of a new year and a new decade! The way in which you start of your first days, sets the tone for the rest of the year, so why not make it amazing! Here are five ideas to set your new year off with a bang!

1. New Years Day Walk: Get up an go for a walk around the neighbourhood park or trail. Bring the family and pets along for an invigorating walk. Get your heart pumping. Take in all that nature has to offer- slow your mind and be at peace. Time with family will bring you closer together- What a great way to start of the day in so many ways!

2. Start a Journal: Write down your goals, thoughts, ideas and accomplishments. Keeping a record of your progress will help you keep on track and will also give you a sense of satisfaction as you cross off the list the things you get done.

3. Clean, De-clutter and Simplify: Getting rid of clutter and unnecessary things around the house will not only free up space but it will give you a sense of calm so that you can stay focused on the important things. Start small with 5-10 minutes a day and begin a "tidy up habit". Pick one room at a time, complete the task and rejoice in your accomplishment.

4, Start working on your resolution: You vowed to... eat healthier; work out; meditate, get organized; spend quality time with family; take up a new hobby; take a course.... what ever you resolution is, don't wait start today.

5, Relax. Watch a movie or binge watch a TV series, watch a game. Stay in, get comfortable and enjoy.

It really doesn't matter how you spend your New Years day or the first few weeks, as long as you are enjoying what you are doing. Happy New Year!
---