Monday, October 16, 2023 / by Evelyn Lopes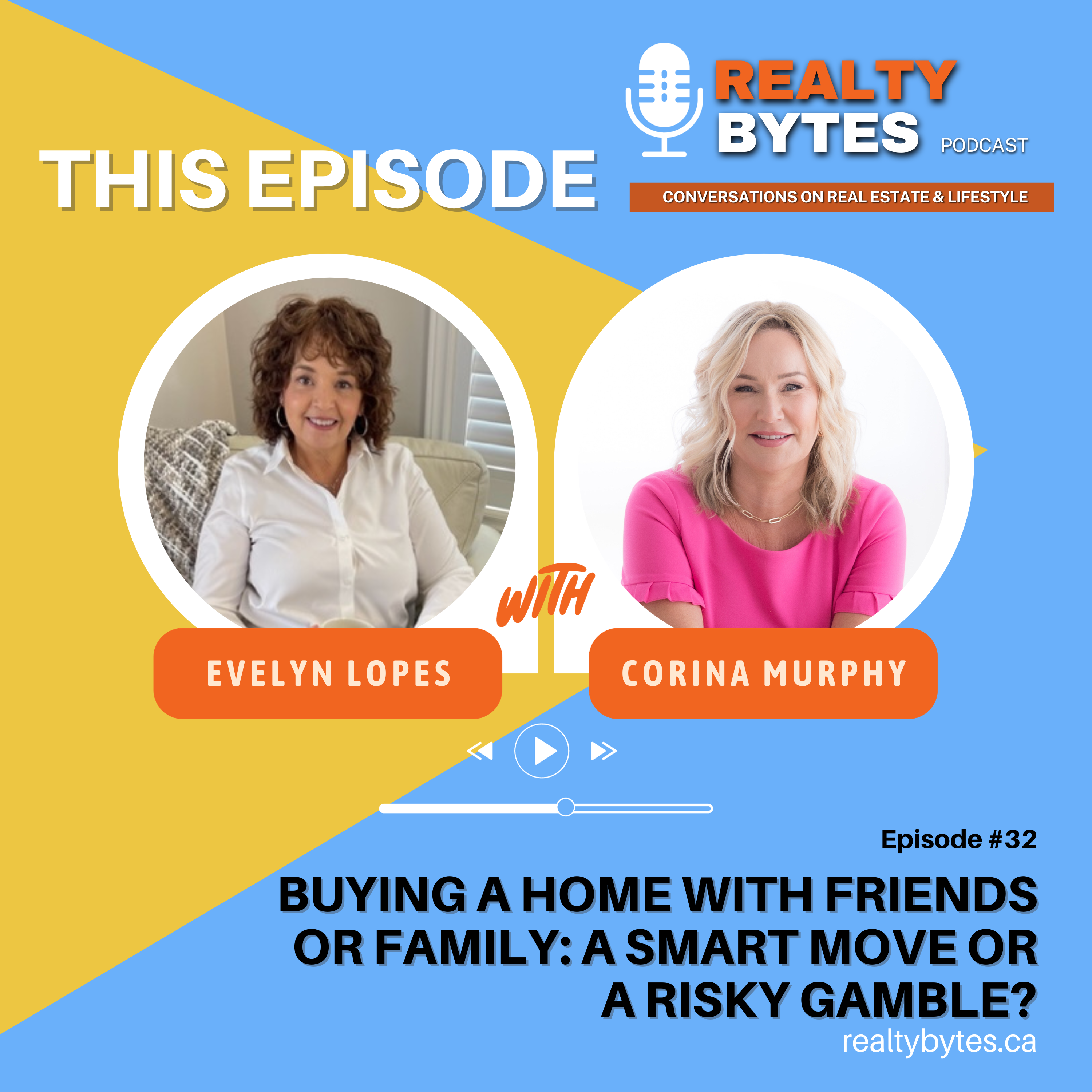 In the highly competitive and costly real estate market of Toronto GTA, the dream of owning a home can often seem out of reach. With soaring home prices, many individuals and families are exploring alternative options to make homeownership a reality. One such option that has gained attention is joint home ownership, where friends or family members come together to purchase a property. Is this type of ownership a smart move in getting into the ever increasingly expensive real estate market or is it a risky gamble? More and more people are partnering with friends and more and more parents are helping their children get into the market by purchasing, lending or co-signing for a mortgage. Knowledge is key, Read on to learn more and determine if this is the right move for you.
In an attempt to alleviate the entry into the high cost of real estate in the Toronto GTA area, including communities in Caledon, Orangeville, Erin, Mississauga, Brampton, Halton Hills, Alliston and Guelph, many are pooling their resources and buying a home together.
There are various forms in which Joint Home Ownership can exist- that is Joint Tenancy vs Tenancy in Common.
Understanding Joint Home Ownership: Joint Tenancy vs. Tenancy in Common
There are two primary forms of property co-ownership: joint tenancy and tenancy in common.
Joint Tenancy

is characterized by equal ownership shares, and if one owner passes away, their share automatically transfers to the surviving owner. This type is often utilized by spouses or life partners.
Tenancy in Common,

on the other hand, allows for unequal ownership shares, and each owner's portion can be inherited or sold independently. It offers more flexibility and is a preferred choice when individuals want to invest together without the close ties of joint tenancy, such as in the case of friends buying together, or even family members buying with other family members.
There are potential risks associated with joint home ownership.
Conflict Resolution:

Disagreements over property management and decision-making can arise, potentially straining relationships.

Financial Risks:

If one co-owner cannot contribute their share of expenses, it can lead to financial stress and disputes.

Exit Strategies:

Life is unpredictable, and relationships can change. Having clear exit strategies in place is crucial to avoid complications in the future.
Considerations Before Committing
Before diving into joint home ownership, carefully consider your long-term goals. Additionally, it would be prudent to consult with professionals such as financial planners, mortgage brokers, accountants, realtors and lawyers to create robust agreements that address potential issues and minimize risks.
Ultimately, to make informed decisions regarding joint home ownership, individuals should weigh the advantages and risks carefully, taking into account their unique circumstances and goals. Knowledge is indeed power.
For a deeper look into this subject check out the podcast "Realty Bytes Conversations on Real Estate and Lifestyle"- Season 3 Episode 32 and also check out the episode on cohabitation and reverse mortgages that you need to know S2 EP 20. The podcast provides valuable insights into the real estate world, helping individuals navigate the various complexities of home ownership. Whether you're a first-time homebuyer or a seasoned homeowner, you are sure to find valuable and insightful information needed to make the right choices in the ever-changing Toronto housing market. So, tune in and take control of your real estate journey! The podcast can be found on your favourite podcast player including Google Podcast; Apple Podcast, Spotify, Chrome and more!
---