Monday, July 17, 2023 / by Evelyn Lopes- Klarine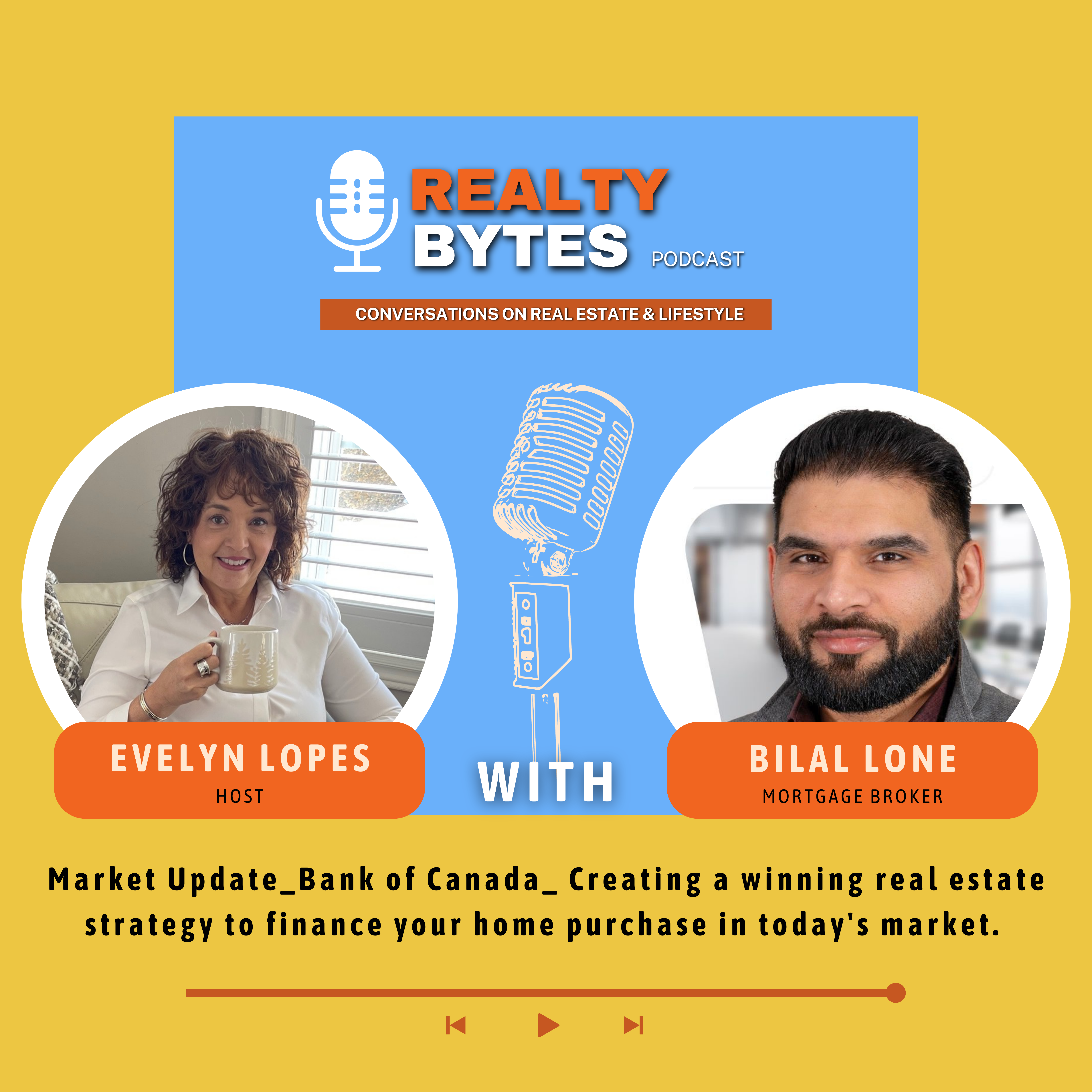 Are you dreaming of owning a home within the Toronto GTA, but feel lost in the twists and turns of today's housing market? Check out this blog where you will uncover tips to guide you through creating a rock-solid plan to make that dream home yours.

In the ever-evolving real estate landscape, the urgency for a robust real estate strategy has never been greater. Faced with unprecedented market dynamics and fierce competition, your journey towards homeownership must be underpinned by a comprehensive plan.

Understanding the Basics Real estate isn't merely about purchasing a property - it's about making a long-term investment. With the Toronto GTA's dynamic market, a clear understanding of the fundamental principles of home financing is critical. The process can be complex, but it becomes manageable when you fully comprehend the basics.

Economic Factors Influencing the Real Estate Market To create a winning strategy, you need to understand the economic indicators that play a key role in home buying. Current housing trends in the Toronto GTA markets, such as inventory and average house prices, significantly impact the timing and nature of your purchase. The ripple effect of the pandemic, the Bank of Canada interest rate policies and actions on the real estate market also contributes to the current dynamics, presenting both challenges and opportunities.

Preparation: Setting a Solid Ground A strong credit score forms the bedrock of any real estate strategy. Learn the importance of credit score and how to boost yours to secure the best mortgage rates. Preparing a budget and setting home purchase goals is equally essential, as is establishing an emergency fund and saving for a down payment.

Real Estate Financing: Understanding Your Options Home financing goes beyond just traditional mortgages. Exploring the benefits and drawbacks of a fixed-rate mortgage could lead you to discover that an adjustable-rate mortgage might be more suitable for your situation. However, don't limit yourself to these two options - consider other alternative financing options as well.

Working with Real Estate Professionals While it's possible to purchase a home on your own, real estate professionals can simplify and optimize the process. A skilled and knowledgeable real estate agent can provide valuable market insights, while a mortgage broker can guide you through the complexities of home financing. Additionally, a real estate lawyer can protect your interests and ensure a smooth transaction.

Creating a Winning Strategy Once you have all the pieces in place, it's time to create your winning strategy. Begin by prioritizing your home purchase needs and wants. This helps in effectively comparing and evaluating properties, allowing you to focus on properties that truly match your criteria and budget. Crafting a competitive offer in the Toronto GTA's hot market is the next challenge, but with careful planning and professional advice, you can present an offer that stands out and a competitive offer is not just about price!.

Conclusion Adapting to market changes is the path to successful homeownership. Your journey will have its twists and turns, but with a winning real estate strategy, you can navigate the Toronto GTA real estate market and finance your home purchase successfully. This isn't just about buying a property - it's about investing in your future.


FREE RESOURCES
Thinking about applying for a mortgage? Check out these valuable checklists- FREE INSTANT DOWNLOAD Mortgage Application Document Checklist and 5 Critical Questions to Ask Your Lender
CLICK HERE for access.

CONTACT INFORMATION
Bilal Lone
8Twelve Mortgage Corp
647-362-9312
bilal@8twelve.mortgage
Evelyn Lopes
Realtor | The Evelyn Lopes Realty Team
iPro Realty Ltd., Brokerage
905-965-5902
evelyn@evelynLopes.com
---