Wednesday, December 14, 2022 / by Evelyn Lopes
How Much Should I OFFER ON A HOUSE?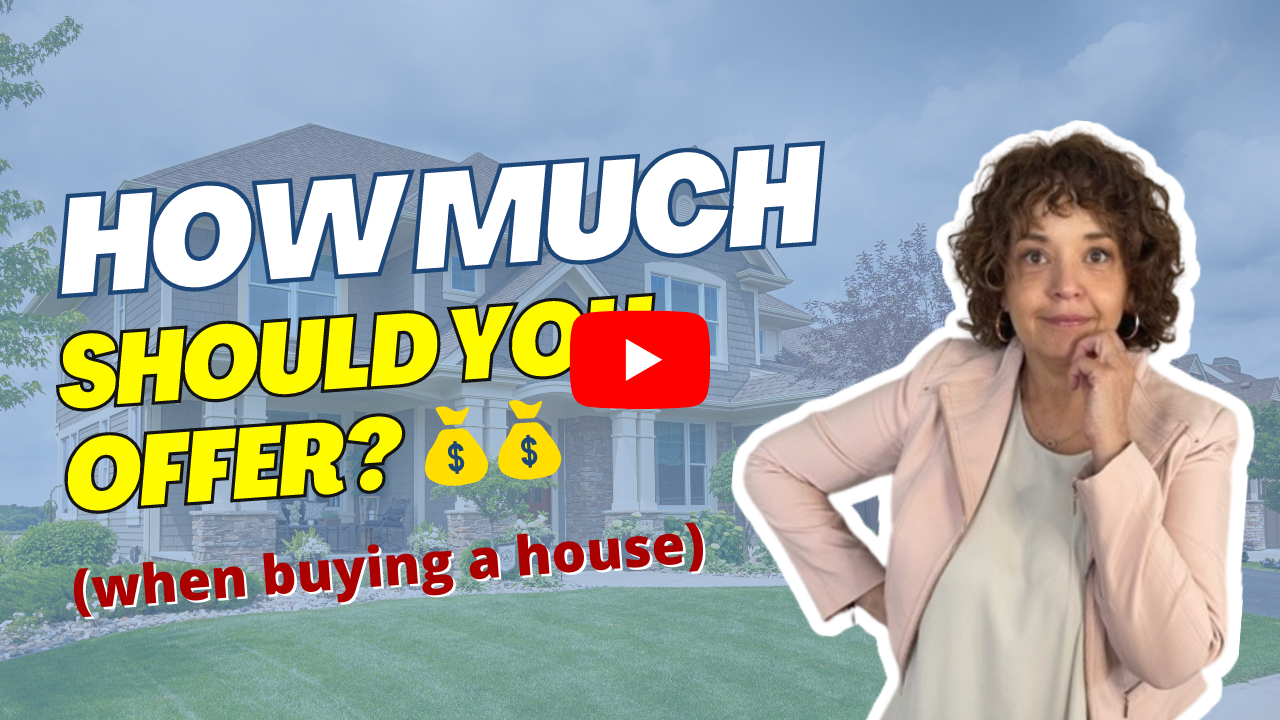 Are you thinking about buying a house? Have you found the perfect home and are wondering… How much should I offer? Am I paying too much? Is it a fair price? Will my offer get accepted? Is there flexibility in the price when negotiating?

There are five factors that effect the property value of a home, that you should consider when developing your pricing strategy when putting in an offer to purchase a home. Read on to uncover what you need to know when offering on a house. Whether you are a first-time buyer, a seasoned buyer, or an investor you will find this information helpful when negotiating your home purchase.
Once you have found a home, the next stage in the home buying process is to develop a pricing strategy for your offer to purchase.


5 FACTORS TO PRICING

There are five factors that come into play when determining the value of a property and when considering your pricing strategy. LOCATION, MARKET, AGE, CONDITION, and IMPROVEMENTS.
Location will be the most important factor when determining a home's value. Ask any realtor and they will say it's all in the "Location, Location, Location".

In addition to these five factors, the terms of your offer will also be an influential component in the offer price. For example, if your offer is a firm offer with no conditions it will be very favourable to the seller because there home will be essentially 100% sold if accepted. If your offer is conditional on certain things happening, then it is less of a "sure thing" and as a result will be less attractive to the seller. This is where having a pre-approval for your financing will come in handy. If you say to the seller, I will buy your home, conditional on financing. If your financing has already been approved and is really just subject to the bank approving the property and the appraisal coming in satisfactorily, then your conditional offer will be stronger than another conditional offer on financing, where the buyer has not been pre-approved. Not all conditions are created equally- as a result, price will be determined by any conditions and the strength of those conditions being able to be fulfilled.

Analyzing relevant information
When determining price, the values of properties that have recently sold and that are comparable to the home you would like to purchase will be analyzed. Background information will be gathered on the desired property such as- how long has it been on the market, pricing change history of the property, if it has gone through a previous listing period, what is the seller's expectations and motivation for selling. In addition, other factors will be considered such as overall market conditions and trends.

Review this information with your realtor, who is experienced in the market and who has strong negotiating skills. After reviewing the relevant information with your realtor, you can determine the strategy you will take to make a strong offer to the Seller, while securing the home at the best possible price.
---