Wednesday, October 19, 2022 / by Evelyn Lopes- Klarine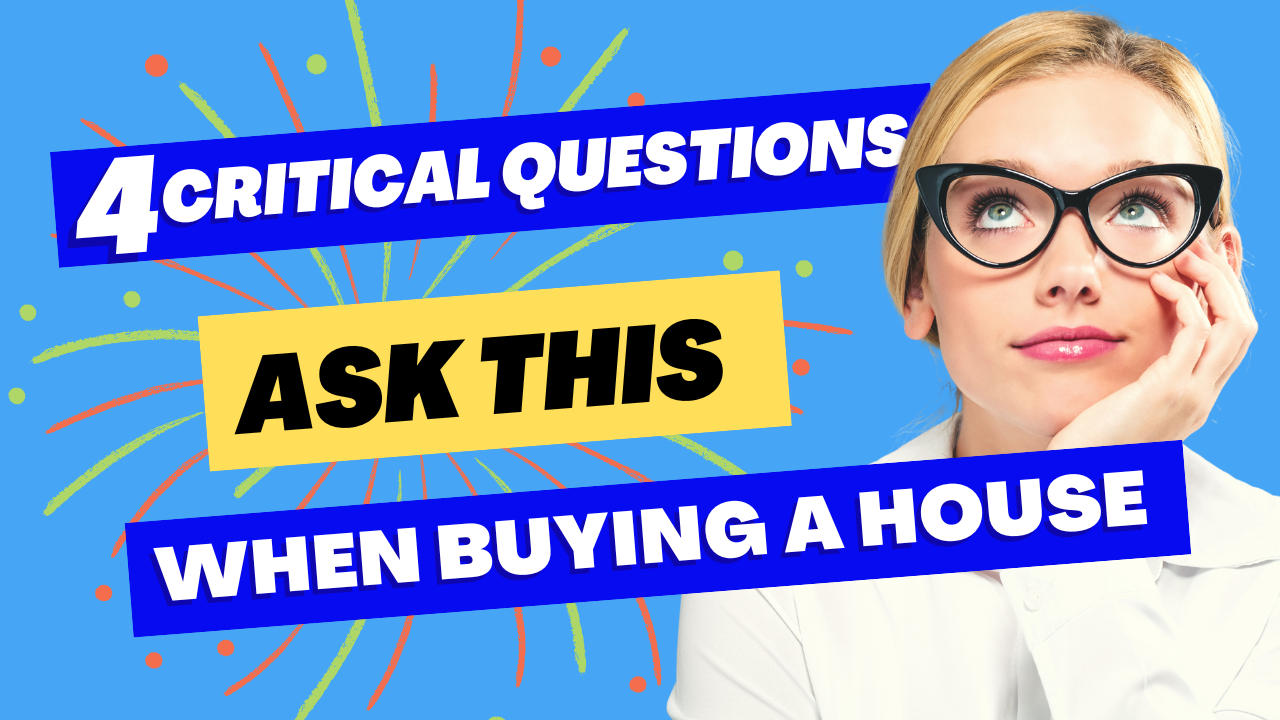 Buying a home can be an overwhelming process.
There are so many questions to be answered and various processes to be completed.
When considering buying your first home, your next home, or an investment property you will need to answer several of these questions to better understand what you are looking for and what you fundamentally need.
Use the 4W's – Why- Where- What and When, to help you to simplify the decision-making process when buying a home.
Let's look at these 4 questions more closely. And as we go through them, take note and think about how you would answer. At the end of this video, I will also share with you how to get a copy of our Home Buying Cheat Sheet- 4 Tips to Navigating The Home Buying Process.
The 4 W's
#1- WHY
-Here are some questions to help you uncover your why
- Why are you are buying or moving?
- Are you financially ready to purchase a home?
- Are you looking for an investment and do you feel like this might be a good time to buy?
-Do you need more space for an expanding family?
-Or maybe you need less space because the kids have moved out and you are prepping for retirement?
-Figure out why you want to move
#2-WHERE
- Where would you like to move?
- Is there a specific area, neighbourhood or community that you would like to live in?
- What conveniences would you like to be close to? Work, transit, restaurants, shopping, schools, family?
- Is there an ideal building style that appeals to you?
-Where is the location that would make you happy?
#3-WHAT
- What type of home would you love to own at this stage in your life?
- What is your budget? What have you been approved for in terms of a mortgage?
- What type of home do you prefer? A condominium, a townhome, a semi or a detached? Do you prefer a bungalow, 2-storey, a spilt level, high rise, mid rise, or link? New or resale?
- What are you looking for in terms of the number of bedrooms and baths? Backyard or no backyard?
- Keep in mind that you will have to balance what you are looking for, what your budget is and what is available in your ideal area and price range. Be flexible! You may have to widen your search parameters in order to achieve your wish list.
#4-WHEN
- When would you like to be moved in and settled in the new home?
- Do you have an ideal timeline or a deadline that you have to be moved in by?
- Are you early in the buying process or have you been looking for a while?
-Remember if you are looking to be settled in the Spring, your search may begin several months prior to when you want to be settled. Buying is a process, There is a timeline of events that need to happen, from the time you start to think about moving, to getting your finances in order- to searching and viewing homes- to negotiating a purchase and then to the move in date, which is typically anywhere between 30-90 days later.
These are just a few of the questions you will need to answer to ensure that all your home buying needs are met and maybe even exceeded! A great first step to the home buying process is to discuss your needs and wants with a buyer's agent who will represent your best interests. The fee for the buyers agent is typically paid through the proceeds of sale on the sellers side.
When serving our clients, my team begins with an in-depth Buyer Needs Analysis that will guide you through what can be a complex and sometimes overwhelming process. And if you are both buying and selling, we can also discuss timing and procedure.


If you have any questions or would like to schedule your free no obligation phone consultation, you can call me direct at 905-965-5902.
---