Tuesday, January 10, 2023 / by Evelyn Lopes- Klarine
How to Achieve Your 2023 Real Estate Goals (Intro)
EP.# 75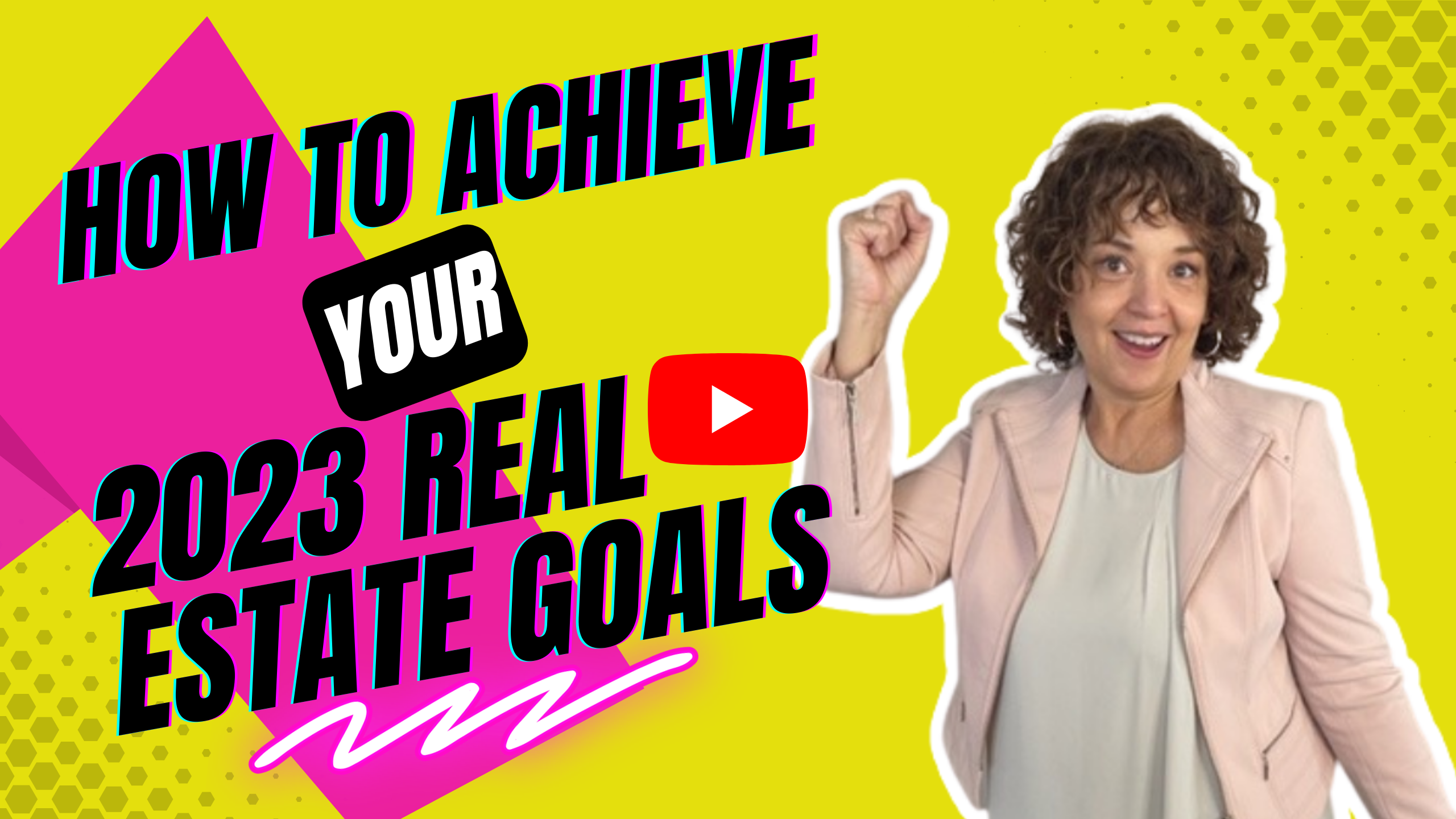 Happy New Year!
It is at this time of year that we pause and reflect on where we have been, and we look forward to where we would like to go - and we create our goals for the new year 2023!
New Year's Resolutions
Did you know that every year approximately 38.5% of North American adults make a new year's resolution.


22.3% of Canadians will focus on their financial goals like saving money, investing, budgeting and or paying off debt in the new year.
23% of people who do make a resolution, will quit after the first week and only 36% will make it past the first month. In the end only 9% will keep their new year's resolutions.
14.5% of Canadians cited having too many obstacles as a reason why they did not keep their resolutions.
When it comes to real estate it can sometimes be overwhelming.
Real Estate Goals
Maybe you're thinking that this is the year that you would like to stop renting and buy your first home, perhaps you are looking to sell your current home, make a move and get something a little bigger or maybe you are thinking of downsizing. Is this the year that you have decided to invest in real estate? Or maybe you just want to stay in your current home and make some improvements that you will enjoy while also making a wise ROI - return on investments to your property. Whatever YOUR real estate goals are for 2023, getting the right information can help you make informed and best decisions for you and your family and help you achieve your real estate goals.
To help you navigate the world of real estate and overcome obstacles, we have created a four-part 2023 Real Estate Goal Achieving Series to systematically help YOU, wherever you may be, so that you have a blueprint to achieve YOUR real estate goals.
Part One provides a look at the year in review so that you have a solid basis from which to build your understanding of the real estate market. We will look at what happened in 2023 and how it affects you as a buyer, seller, or real estate investor. Should you buy, sell, or hold your real estate investments in 2023? We will look at what is forecasted for the year ahead.
Part Two speaks to things that you can do right now, to your current home in terms of decluttering for a move and what you can do in terms of making solid improvements and upgrades to the home, whether your goal is to sell or whether you want to stay in your current home. We will review trends and highest ROI – return on improvements to make, that will help you best increase the value of your property and net the highest price possible if and when you decide to sell. Either way, increasing the value of your home helps you increase your net worth, helping you get closer to achieving your heart's desire.
Part Three deals with what you can do as a first-time home buyer looking to get into the real estate market in 2023. Even if you are a seasoned buyer, this section of the series will also provide useful tips to be aware of when buying or investing in a home.
Part Four deals with what sellers should know before they put their home up for sale in order to get the highest sale price in their timeframe and what they should expect during the selling process. Being informed and well prepared is priceless!
Supporting Material
We have also created various informational packages, quizzes and reports for each part of the series, to support YOU on your journey to achieve your real estate goals for 2023.
FREE ACCESS
Make sure that you don't miss our video episodes! Don't forget to like and subscribe to our You Tube Channel, Simply CLICK HERE for Free access. You will be notified when each part of the series is released and you can also access our video library for informational videos and FREE Reports that we have created especially for you.
My name is Evelyn Lopes with the Evelyn Lopes Realty Team and iPro Realty, serving Caledon and the surrounding communities of Erin, Orangeville, Brampton, Mississauga and Halton Hills and we're here to help! See you on the other side!
---