Monday, November 6, 2023 / by Evelyn Lopes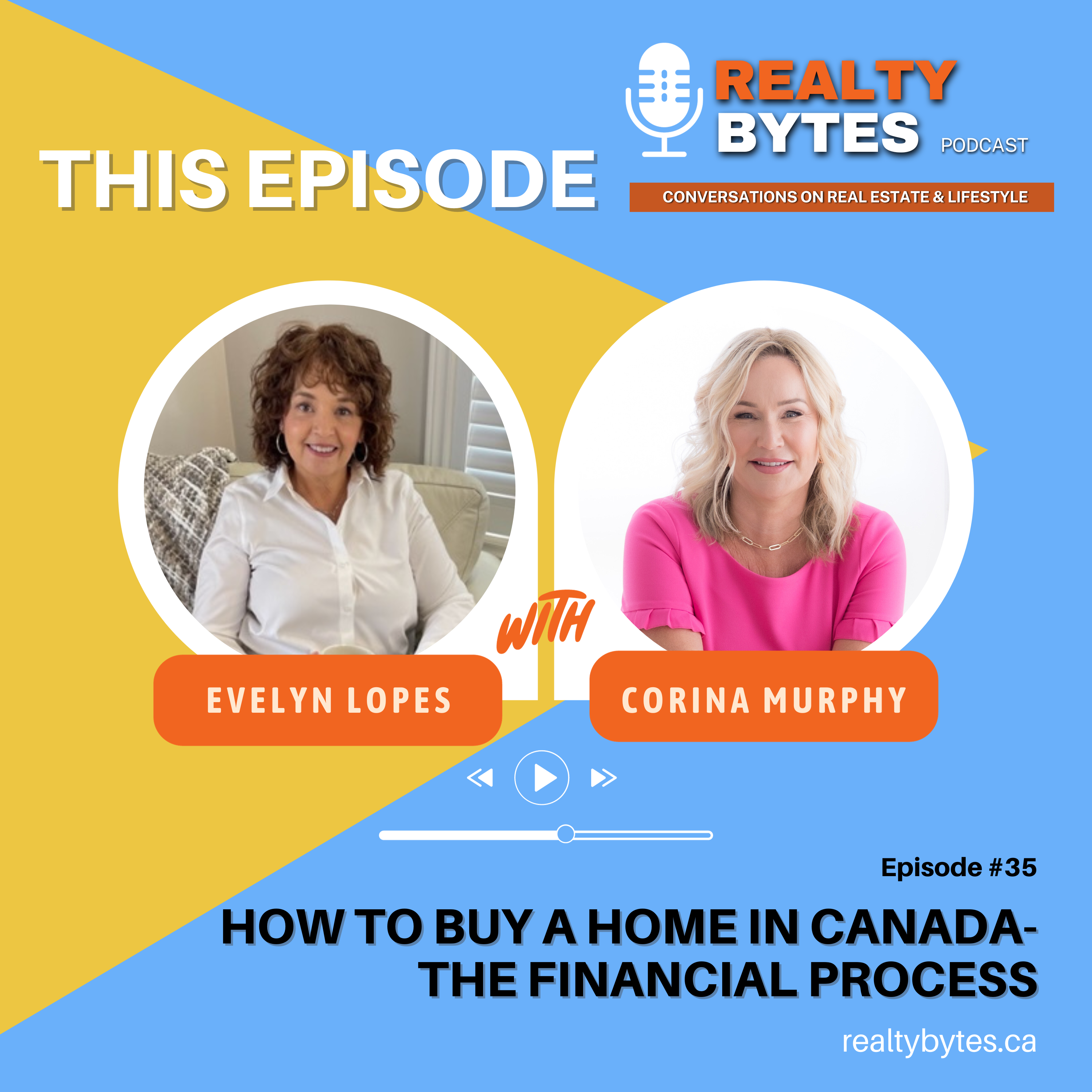 How to Buy a Home in Canada-
Mastering the Financial Aspects of Home Buying in Canada
Are you thinking about buying a home in the Toronto GTA? Whether you're a first-time buyer or a seasoned real estate enthusiast, the financial process of purchasing a home in Canada can be both exciting and overwhelming. In this blog post, we'll explore key insights from experts about what you need to know when it comes to the financial aspects of buying a home in the Great White North.
Understanding the Financial Landscape
Owning a home is a significant life milestone, and it's essential to be well-prepared for the financial aspects of this journey. Let's uncover some valuable information provided by experts in the field.
Major Financial Costs
One of the fundamental aspects of buying a home is understanding the major financial costs involved. From the down payment to ongoing homeownership expenses, it's crucial to have a comprehensive understanding of what you'll need to budget for at the time of purchase and looking forward into the future in terms of ongoing costs such as property maintenance and taxes..
Factors to Consider
To make informed decisions, you must consider various financial factors that play a significant role in your home purchase. These include budgeting, assessing affordability, exploring mortgage options, and recognizing how location and property type can impact your finances.
Down Payments and Flex Down
The down payment is a critical financial component of buying a home. There are different down payment options, including innovative concepts like "Flex Down," which may offer flexibility to certain buyers.
First-Time Homebuyer Incentives
For those entering the real estate market for the first time, in the province of Ontario , there are incentives designed to make homeownership more accessible. These programs can provide valuable financial assistance to help you take that first step onto the property ladder.
Legal and Closing Costs
Beyond the down payment, there are legal and closing costs to consider. These expenses are an essential part of the homebuying process and should be factored into your budget.
Expert Advice on Mortgage Options
Navigating the world of mortgages can be complex. Seek expert guidance to gain a better understanding of your mortgage options and select the one that aligns best with your financial situation.
The Role of a Real Estate Agent
Real estate agents are invaluable partners in navigating the financial aspects of homebuying. Their experience and insights can guide you through the process, ensuring you make sound financial decisions.
Government Regulations and Taxes
Government regulations and taxes can significantly impact your real estate transaction. Staying informed about the legal and financial landscape is essential to avoid unexpected surprises.
Summary
Buying a home in Canada is a significant undertaking, and financial preparation is key. By understanding these essential financial considerations, you'll be better equipped to make informed decisions and confidently navigate the Canadian real estate market.
Remember, the journey to homeownership is a major milestone in life. Whether you're a first-time buyer or looking to expand your real estate portfolio, mastering the financial aspects of homebuying will set you on the path to success. So, start your journey to homeownership today with these valuable insights.
For more information check out our podcast- Realty Bytes- Conversations on Real Estate and Lifestyle S3 # 35 How to Buy a Home In Canada - The Financial Process