Tuesday, March 14, 2023 / by Evelyn Lopes- Klarine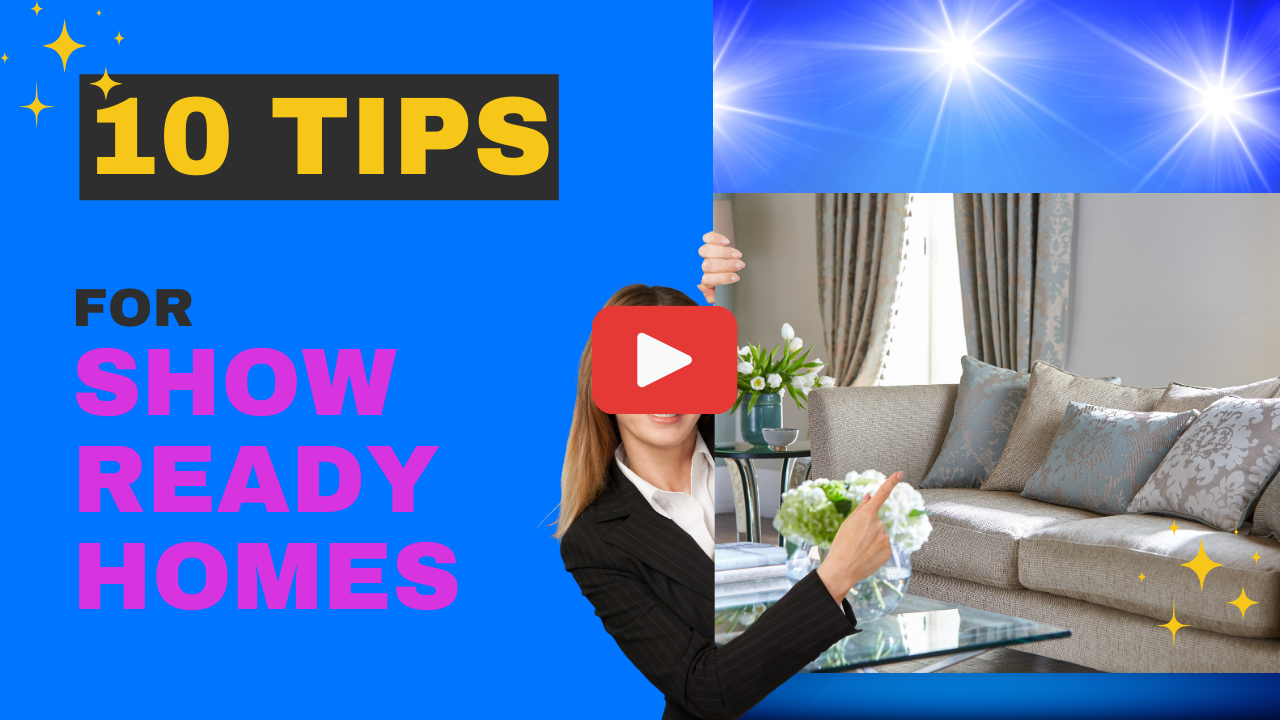 How to Prep Your Home for a Last Minute Showing:
10 Quick tips for success
Picture this: it's a beautiful weekend afternoon, and you and your family are enjoying a relaxing day at home. But suddenly, your realtor calls and says they have a last-minute showing scheduled in just 15 minutes! Panic sets in as you realize your home isn't quite ready for a viewing. Don't worry, though – with these quick tips, you can prep your home for a last-minute showing and make a great impression on potential buyers.
Selling your home can be a stressful time, but with a few quick tips, you can make your home look its best for a last-minute showing. Imagine the scenario where you are relaxing with your family, and suddenly the phone rings with a realtor coming over to show your home in the next 15 minutes. It's time to take action!
Here are 10 quick tips to prep your home for a last-minute showing:
1.
Pick up any clutter lying around and put it in a storage bin or closet. A clutter-free home looks more spacious and inviting.
2. Ensure that the front entry is clear and clean. Remove shoes, coats, and knapsacks and store them in the closet to create a welcoming entrance.


3. Ensure the living and family room is clean and tidy. Straighten any cushions, pillows, or throws to create an inviting space.


4. In the kitchen, put away any dishes in the sink, remove clutter from the table and counters, wipe down the sink and counter to create a clean, tidy space.


5. Make the bed in the master bedroom and tidy up any clothes or items on the dresser or nightstands to create an inviting and calming atmosphere.


6. In the bathroom, remove any clutter, wipe down the counter and sink, and make sure the toilet seat is down to create a clean, fresh space.


7. Quickly sweep or vacuum the floors to remove any visible dirt or debris to create a clean, inviting space.


8. Open the curtains and blinds to let in natural light, turn on the lights to make the space feel brighter and more inviting.


9. Ensure your home smells fresh. Open the windows and let in some fresh air, or light a lightly scented candle or spray a lightly scented room air freshener to make the space smell inviting. Caution- no heavy scents!


10. Hide any pet toys, beds, and put bowls out of sight to create a space that feels welcoming to all.
Bonus Tip - Leave or step outside during the showing. The prospective buyers will feel intimidated if you are at home. By leaving the house for the showing, you are giving the buyer space and time to really look at the home and envision themselves living there.
By following these 10 quick tips and the bonus tip, you can prep your home for a last-minute showing in no time. Remember to take a deep breath and stay calm – you've got this! And who knows, with a little luck, your last-minute showing may just turn into an offer.
Are you preparing your home for a showing? Make sure you don't miss a thing with our comprehensive Home Showing Checklist. With 24 tips to help you set the stage for a successful property showing, you'll have everything you need to ensure your home looks its best. From decluttering to staging, we've got you covered. To get your free copy of the Home Showing Checklist, click here for instant download- CLICK HERE.
---