Tuesday, August 16, 2022 / by Evelyn Lopes
How to STAGE YOUR HOME to SELL !





You may be asking, what do you need to do to successfully stage your home?

Why staging a home is important?

And what are the benefits of a staged home?



What can I do to Stage my home?



How much does it cost to Stage your home?



What is the meaning of a staged home and is home staging worth it?



Let's investigate the world of staging and uncover the tips and tricks you can use to stage your home for a successful sale. The do's and don'ts of home staging. Whether you are preparing your home to sell, or it is already on the market and you are feeling frustrated because of a lack of showings and offers, learning what to do to successfully stage your home will help you sell faster and for more money.


According to a 2015 home staging report, staged home sell 87 percent faster than un-staged homes.



Stay tuned, because at the end of this post, I'll tell you how you can get access to our home staging checklist, which is full of home staging tips and tricks. And if you're thinking of selling, check out this video for more great information.


CLICK HERE TO WATCH VIDEO


Now let's check out our home staging tips!



Did, you know, buyers, judge your home within 4 to 8 seconds of viewing. In order to make a strong and positive first impression, it is imperative that you present your home in its best possible light. Here you will discover how to prepare your home for sale with a few simple and inexpensive tips. When selling a home, you only get one chance to make a good first impression. So put your best foot forward.



If you're struggling finding where to start begin on the outside and work your way in. Remember, the curb appeal is the first and last thing, the buyers will so make it memorable.



Keep the lawn tidy with fresh, cut grass, and trimmed bushes, especially around, any windows to allow maximum sunlight, put fresh colorful flowers, by your door, for a pop of color, a Fresh coat of paint on the front and garage doors, will positively affect your curb appeal.



Remember to clear the driveway of any cars and toys, and consider a fresh coat of flat, blacktop on the driveway. If it appears worn, ensure exterior, trim and windows are in good shape and are sparkling clean.



Another important step is to maintain your home and fix any repairs that are needed, buyers will over discount, the value of a home based on the work that needs to be done.



Did you know, staged homes are sold faster and for more money? Staging your home emphasizes attractive features and minimizes unattractive features. Some women can relate to this as it is like putting on red lipstick or a few pieces of jewelry, to accent your beauty. You are dressing to impress!



A major detail in preparing your home that needs to be focused on is cleanliness and tidiness. Clean and uncluttered rooms appear to be more open and more spacious. Keep the countertops clear except for, a bowl of fresh fruit and/or fresh flowers. Clean and tidy the cupboards as people will be looking into them. Also, keep the fridge clean by removing anything on top and all magnets.



Make sure all things are free of water spots, and mirrors are sparkling. After the kitchen, the bathroom is the next, big seller! Any personal items such as hair dryers and brushes, should be put away in cupboards or drawers. Have fresh towels displayed out as well as fresh flowers. Make sure the tub is spotless and all the tiles are shiny as possible, buyers will be looking behind the curtain.



Organize any closets to make it appear larger, having a clean and tidy home shows pride of ownership and it gives the buyer confidence that the home has been well maintained.



When you stage your home, you are creating an illusion or mood. Keep windows sparkling clean, as washing them, brightens the room by 30%. Open, curtains, and turn on lights because brighter homes are more inviting and makes the buyer feel comfortable.



You also need to depersonalize your home by taking down any family photos. You want the buyer to have an emotional connection with the home and allow them to imagine themselves living in it. A great way to help the buyer feel this way is through neutralizing, the home with neutral colors.



Another great tip is to choose a focal point in every room, whether it be a fireplace, high ceilings or even large windows. Highlight the best features and make it stand out. Ensure each room has a primary use.



Selling is appealing to the senses, sight, sound, smell and touch, For sight, having clean, bright, neutral colors, or accents to light up a room, as well, as choosing interesting focal points or pieces. As for sound having relaxing, music slows the pace that the viewers take to go through the home, allowing them more time to take the home features in. Consider playing soft jazz or classical music gently in the background. For the sense of touch, place different textures in a room to create interest. For example, in the living room, place a soft throw gently draped over a couch or chair, a grouping of hardcover books on a coffee table, or even a fresh vase of flowers on the side table to add texture, colour and varying sizes for interest.



Finally, keeping the house fresh, is the final touch. This includes fresh smells, welcoming smells such as freshly baked goods in the kitchen. Before showing open the windows to get a fresh breeze and get rid of any stale, odors. Be very cautious with pets, nurseries, bathrooms, and smoking odors.



With these few simple and inexpensive tips, you too can make your home show like model home, creating a positive first impression that will help you sell your home quickly and for the most amount of money.




**** Don't forget to ask for FREE Home Sellers Staging Guide and Checklist. Visit https://www.dufferinpeelhomesforsale.com/info/home-staging-checklist to get your FREE Copy Now!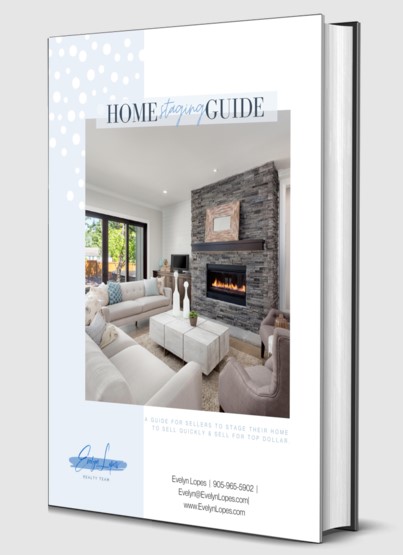 ---