Monday, November 20, 2023 / by Evelyn Lopes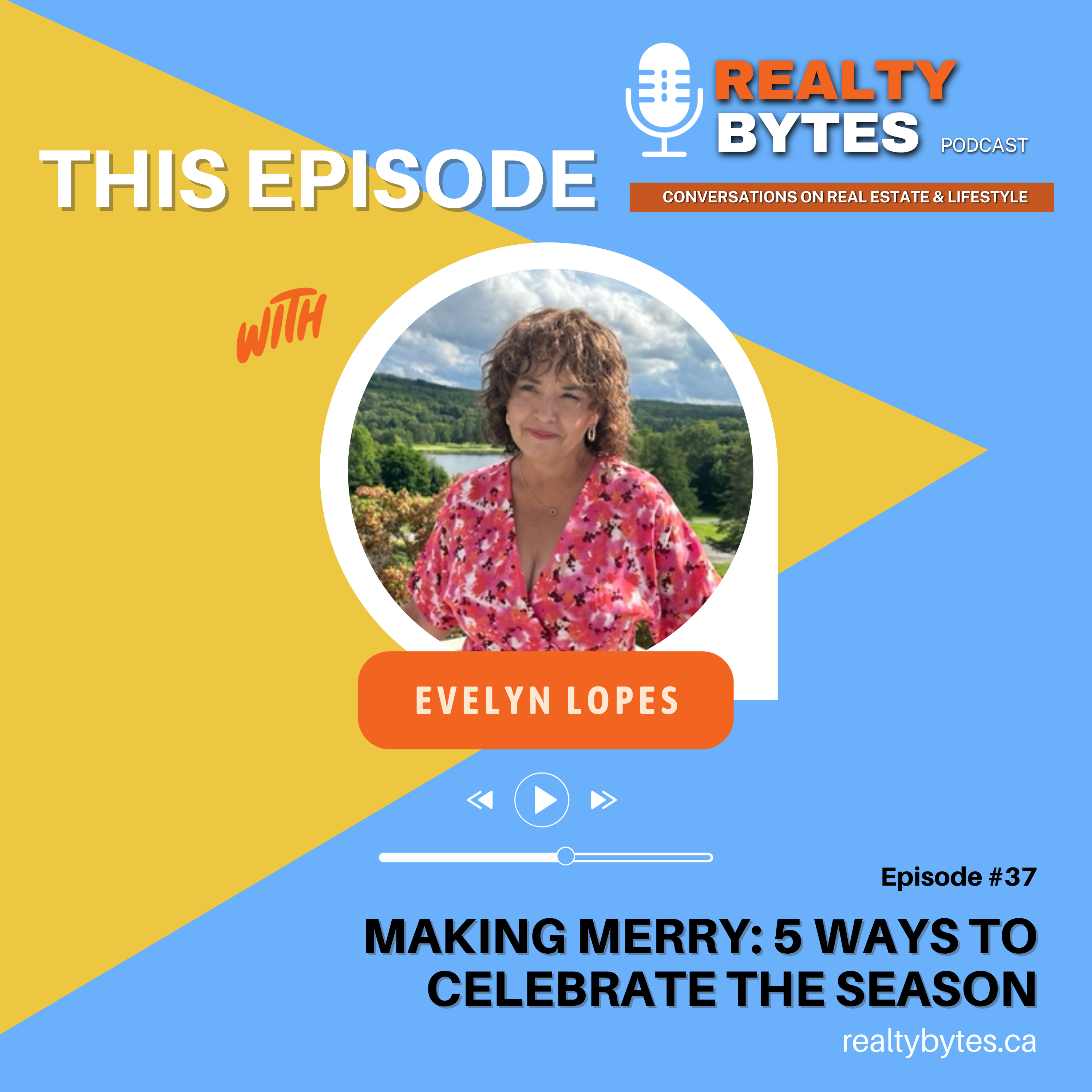 CLICK IMAGE TO LISTEN TO THE FULL PODCAST EPISODE
As we all know, this time of year can be incredibly hectic with decorating, baking, gatherings to be attended and hosted, and don't forget the ever-expanding gift shopping lists. It can all be overwhelming! And often we get all wrapped up in getting ready to be ready, that we miss the opportunity to slow down and really take in all the wonder and grace of the season.
I often fall into this trap, trying to get ready to being ready, wanting everything to be just right. The season goes by so fast that it's easy to miss those moments that allow us to pause, reflect, and enjoy all those little yet impactful moments.
Amidst all the chaos, there are some wonderful seasonal activities waiting to be enjoyed. In keeping with the season of giving, I'm sharing five fantastic ideas that will not only help you unwind and savor the season but also create memorable moments with your loved ones.
Take a Winter Nature Walk:
Taking a winter nature walk is a delightful way to reconnect with the beauty of the season and create cherished memories for yourself or with loved ones. As you bundle up in your warmest winter gear and step into the great outdoors, whether it's a snowy forest, a local park, or even a simple walk through the neighborhood, you'll find yourself immersed in a tranquil world transformed by winter's touch. The glistening snow, the crisp air, and the hushed sounds of nature all combine to create a serene and peaceful backdrop for quality time together. It's an opportunity to slow down, savor the unique sights and sounds of winter. If walking on your own, it's a time for reflection and pause. If walking with friends or family, it offers a unique opportunity to strengthen bonds as you explore and appreciate the natural world in its wintertime splendor.
Create a DIY Ornament Decorating Party:
Creating a DIY Ornament Decorating Party is a wonderful way to infuse the holiday season with creativity and shared joy. By setting up a craft station adorned with plain ornaments, paints, glitter, and an assortment of decorations, you'll embark on an afternoon filled with artistic expression and togetherness. As you and your loved ones pour your hearts into crafting these personalized ornaments, each one becomes a cherished memory in the making. Each ornament reflects the unique personality and creativity of its creator. These handcrafted treasures not only add a personal touch to your holiday decorations, but they also symbolize the joy of shared experiences and the beauty of coming together during this festive time. It's a time-honored tradition that not only adds a personal touch to your holiday decor but also strengthens the bonds of family and friendship.
Attend Holiday Events and Explore Holiday Lights:
Attending Holiday Events and Exploring Local Holiday Lights are both delightful ways to immerse yourself in the enchanting spirit of the season and forge unforgettable memories with loved ones. Holiday events, such as tree lighting ceremonies, Christmas markets, and live performances, serve as windows into the heartwarming traditions and joyful celebrations of the season. They offer opportunities to connect with your community, share in the excitement of the holidays, and create cherished moments with family and friends. Similarly, exploring local holiday lights by taking a leisurely drive or stroll through festively decorated neighborhoods and towns transforms ordinary streets into magical wonderlands. It's a simple yet awe-inspiring experience that ignites the holiday spirit and fosters togetherness, making it a tradition to look forward to each year.
Host a Cozy Fireside Gathering:
Hosting a Cozy Fireside Gathering is a surefire way to cultivate a sense of warmth and togetherness during the winter season. By creating a welcoming space by the fireplace, or even just an assortment of candles that flicker their light, you're setting the stage for an intimate and relaxing gathering. As family and friends gather around to sip hot cocoa or mulled wine and indulge in a smorgasbord of appetizers- yum!, the crackling fire sets a cozy backdrop for laughter and conversation. Adding a favorite board game to the mix infuses the evening with lighthearted competition and camaraderie. Whether you're strategizing to win or simply enjoying the company, the combination of delicious treats, soothing ambiance, and friendly rivalry makes for an unforgettable and heartwarming experience that strengthens bonds and creates cherished memories.
Indulge in a Spa Day and Cozy Holiday Night:
Treat yourself to a day of relaxation and pampering at a spa or in the comfort of your own home. Enjoy a soothing massage, a rejuvenating facial, or a long bath with holiday-scented bath products. It's a wonderful way to unwind and recharge amidst the holiday hustle and bustle. Complete the day by snuggling up with a captivating winter-themed book or by indulging in timeless holiday movies. Whether you choose a heartwarming novel or a beloved film like "It's a Wonderful Life" or "A Christmas Carol," losing yourself in these festive tales is a delightful way to embrace the enchanting spirit of the holidays.
Wrap up:
In conclusion, the holiday season offers countless opportunities to slow down, savor the moment, and create lasting memories with loved ones. Whether you choose to take a winter nature walk, host a DIY ornament decorating party, attend holiday events, gather by the fireside, or indulge in self-care, each experience adds a unique layer of joy and connection to this special time of year. So, as you navigate the holiday rush, remember to pause, breathe, and truly savor the magic of the festive season.

Happy Holidays!
---