Tuesday, June 6, 2023 / by Evelyn Lopes- Klarine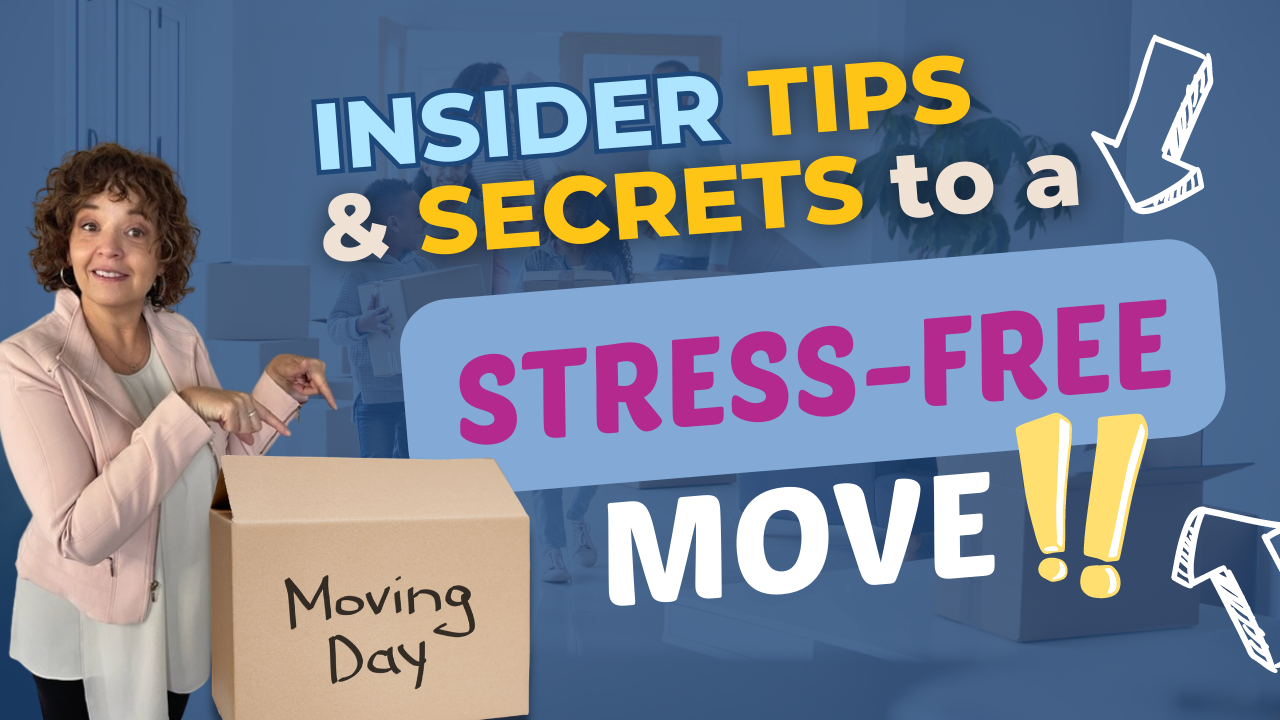 CLICK THE PHOTO TO WATCH THE VIDEO

MOVING TIPS AND TRICKS FOR A STRESS-FREE MOVE

Moving can be a challenging and overwhelming process, but with some expert tips and hacks, you can make it more efficient and less stressful. Here are some moving tips and hacks to help you out:
Start early: Give yourself plenty of time to plan and prepare for the move. Start packing and sorting through your belongings as soon as you know you're going to move. Procrastination can lead to unnecessary stress and last-minute chaos.



Create a moving checklist: Start by creating a detailed checklist of all the tasks you need to complete before, during, and after the move. Breaking down the process into smaller, manageable tasks will help you stay organized and ensure that nothing gets overlooked.




Declutter before packing: Take the opportunity to declutter your belongings before packing. Donate, sell, or dispose of items you no longer need or use. It will save you time and effort during the packing process and reduce the number of things you need to move and help you start fresh in your new space.
.



Use a color-coded labeling system: Assign a specific color to each room in your new home and label your boxes accordingly. This will make it easier for movers to know where to place each box, and it will also help you quickly identify the contents of each box when unpacking.



Take photos of electronic connections: Before disconnecting any electronics, take photos of the cords and connections. This will make it easier to set them up again in your new home without any confusion.



Pack an "Essentials" box: Pack a separate box containing essential items you'll need immediately after the move, such as toiletries, a change of clothes, basic kitchen utensils, and important documents. This way, you won't have to search through multiple boxes to find the essentials when you first arrive.



Use clothing to protect breakables: Instead of using bubble wrap or packing paper for fragile items, use your clothing, towels, or blankets to provide cushioning and save on packing supplies. This will help maximize space in your boxes while also protecting your delicate items.



Pack items vertically: When packing smaller items in boxes, pack them vertically rather than horizontally. This utilizes the available space more efficiently and reduces the risk of items getting damaged during transit.



Use plastic wrap for spillable items: To prevent toiletries, cleaning supplies, or other liquid items from leaking during the move, remove the caps, cover the openings with plastic wrap, and then screw the caps back on. This creates an additional layer of protection.



Take pictures of furniture assembly: If you're disassembling furniture for the move, take pictures of each step before you start. These photos will serve as a helpful reference when you need to reassemble the furniture in your new home.



Hire professional movers: Consider hiring professional movers if your budget allows. They have the experience and expertise to handle the entire moving process efficiently, from packing to transportation, reducing your stress and ensuring a smooth move.
Remember to plan ahead, stay organized, and give yourself enough time to complete each task. By following these expert moving tips and hacks, you can make your move more manageable and less chaotic. Good luck with your move!

For more great tips check out our Podcast- Realty Bytes Conversations on Real Estate and Lifestyle- Season 2 EP#13: DOWNSIZE and DECLUTTER How to Move with EASE
---