Monday, September 18, 2023 / by Evelyn Lopes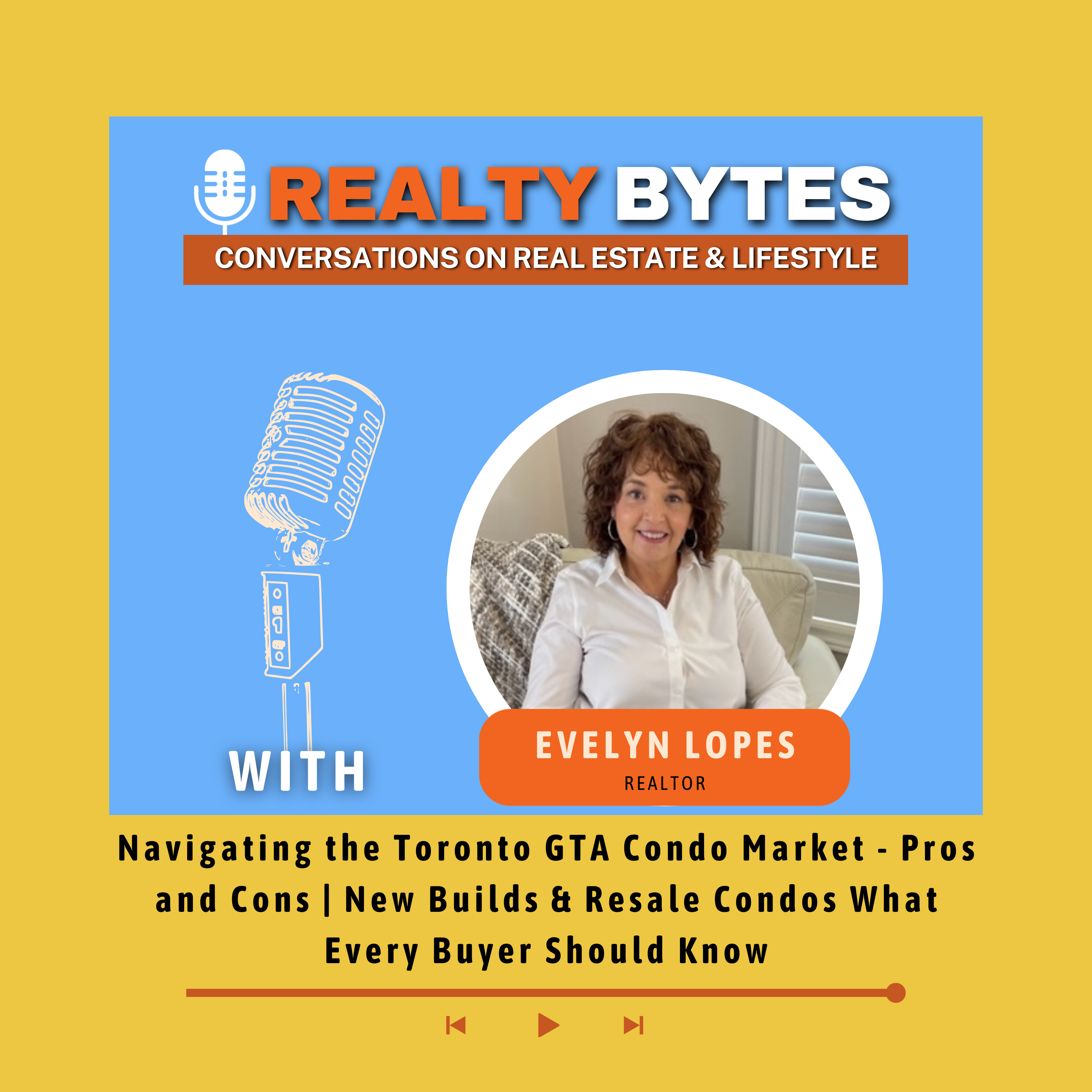 The Greater Toronto Area (GTA) is a bustling hub of activity, culture, and, of course, real estate. With soaring home prices, especially in prime urban locations, many aspiring homeowners find themselves priced out of the market for detached homes and townhouses. Enter the condo—a more accessible entry point into homeownership. But is condo living right for you? In this blog post, we'll explore the pros and cons of condo living, the differences between new builds and resale condos, and what every buyer should know before making that big decision.
The Allure of Homeownership
Homeownership is often considered a significant milestone in life. It offers numerous advantages, from building equity and financial wealth to providing stability and control over your living space. However, it's not for everyone. Factors like financial instability, high upfront costs, and maintenance responsibilities can make homeownership a less appealing option for some.
In the GTA, where affordability is a significant concern, condos offer a viable solution. They are generally less expensive than single-family homes and are often located in prime urban areas, close to essential services, shopping, and entertainment. But like any investment, there are pros and cons to consider.


Low Maintenance: No need to worry about lawn care or snow removal.


Security: Many condos offer enhanced security features.


Location: Access to prime urban locations.


Amenities: Shared amenities like pools and gyms.


Community: A built-in sense of community.




Maintenance Fees: These can be high and increase over time.


Limited Control: Restrictions on renovations and pet ownership.


Less Privacy: Shared walls mean less personal space.


Resale Challenges: Market demand can be unpredictable.


New Builds vs. Resale Condos


Customization: Buying from floor plans allows for customization.


Modern Amenities: Latest features and designs.


Potential Delays: Construction setbacks can affect move-in dates.


Financial Uncertainties: Interest rates may change, affecting your mortgage.




Immediate Availability: No waiting for construction to complete.


Established Community: Easier to gauge the lifestyle and community vibe.


Room for Negotiation: Prices may be more flexible.


Outdated Features: Older units may require renovations.


Legal and Financial Considerations
Before making a purchase, consult with a mortgage lender to understand your affordability and a lawyer to review contracts and governing documents. In Ontario, new condos have a ten-day cooling-off period, giving you time to reconsider your decision.
Condo living offers a unique blend of affordability, convenience, and community, making it an appealing option for many people looking to enter the real estate market in the GTA. However, it's crucial to weigh the pros and cons carefully. Whether you're a first-time homebuyer, looking to downsize, or simply seeking a lifestyle change, a condo could be the perfect fit for you.
For more information or personalized guidance, feel free to reach out at 905-965-5902.
Thank you for reading this comprehensive guide on navigating the Toronto GTA condo market. If you found this information valuable, please share it with others who might benefit. Happy house hunting!
---