Tuesday, July 18, 2023 / by Evelyn Lopes- Klarine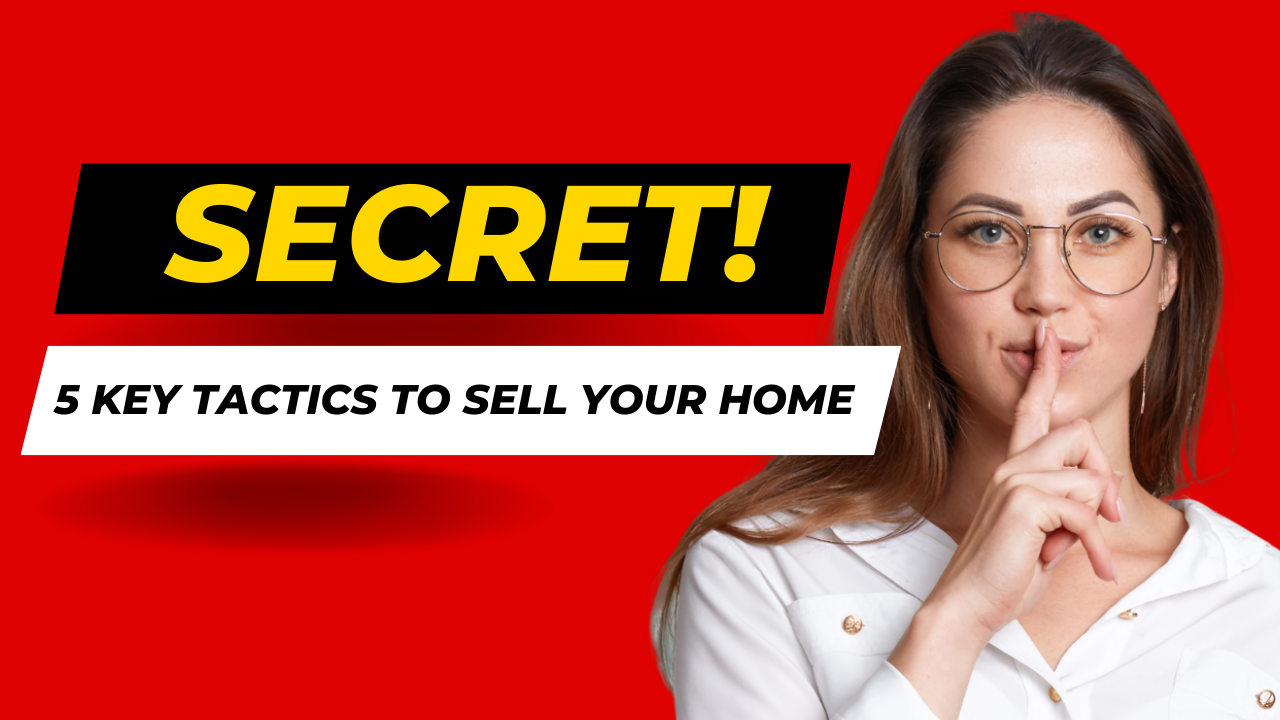 CLICK THE IMAGE TO WATCH FULL VIDEO


Are you struggling to attract buyer attention and sell your home in the thriving Toronto GTA market? If so, it's crucial to identify and address potential obstacles that may be hampering your efforts.
In a recently published YouTube video, we discuss the five common roadblocks homeowners often encounter when trying to sell their properties. You can find this video on our You Tube Channel- The Evelyn Lopes Realty Team.
This blog post will expand on these insights to help you better navigate the home selling process.
Limited Access to Your Home
The first major pitfall we discuss in the video is the issue of limited access. A common mistake many sellers make is not providing sufficient opportunities for potential buyers to view their homes. The mantra to remember here is simple: Limited access equals limited exposure. If you restrict viewing times excessively, you significantly reduce your property's exposure to prospective buyers, which can lead to slower sales. To maximize your chances of a quick sale, aim to make your home as accessible as possible, taking into account the varied schedules of potential buyers.
Pricing Your Property Too High
While it's understandable that every homeowner wants to maximize their profit, overpricing can often lead to your property languishing unsold on the market. In today's digitally connected age, buyers have ample resources to compare prices. If your home is priced significantly higher than similar properties in your area, it risks being overlooked. To prevent this, it's crucial to price your property right from the get-go. Pay attention to the feedback your real estate agent receives at open houses and after showings and adjust your price accordingly if necessary.
Neglecting to Freshen Up Your Home Before Listing
First impressions are vital when it comes to selling your home. The appearance of your home—both inside and outside—can significantly influence a buyer's decision. Enhancing your home's curb appeal, decluttering, depersonalizing the interior, giving your house a thorough clean or fresh coat of paint and staging can drastically improve the overall presentation of your property.
Inadequate Marketing and Presentation
Another common pitfall is poor marketing. To attract serious buyers, your home needs to be presented in the best light, showcasing its unique features. Professional photography, compelling descriptions, and virtual tours can significantly enhance your marketing efforts and help your property stand out in a crowded market.
Unaddressed Repairs or Maintenance Issues
Buyers tend to prefer a move-in-ready home, and visible repairs or maintenance issues can deter potential interest. Even minor issues can create a negative perception of your property. Buyers will often discount a home significantly based on perceived repairs or improvements that may be needed. Before listing your home, it's crucial to address all necessary repairs and maintenance tasks.

Navigating the complexities of selling a home in the bustling Toronto GTA markets of Caledon, Erin, Halton Hills, Orangeville, Brampton, Mississauga, Shelburne, East Garafraxa, New Tecumseth areas can be a challenging task. By understanding and addressing these potential roadblocks, you increase your chances of selling your home for the best possible price and within your desired timeframe.

In our YouTube video, we explore deeper into these issues and provide a host of practical solutions. To get more real estate insights and advice, don't forget to subscribe to our YouTube channel- Click here for access: If you're facing challenges in selling your home, consider scheduling a free, no-obligation discovery call for personalized advice. You can reach out via a call or text to 905-965-5902, or click the link to access our Calendly Appointment Scheduling app here: https://www.youtube.com/channel/UCLxCmuk4E7-qNUBrlTEERbAhttps://calendly.com/evelynlopes/consultation-meeting-evelyn-lopes-realty-team?sub_confirmation=1

Happy selling!
---