Monday, July 24, 2023 / by Evelyn Lopes- Klarine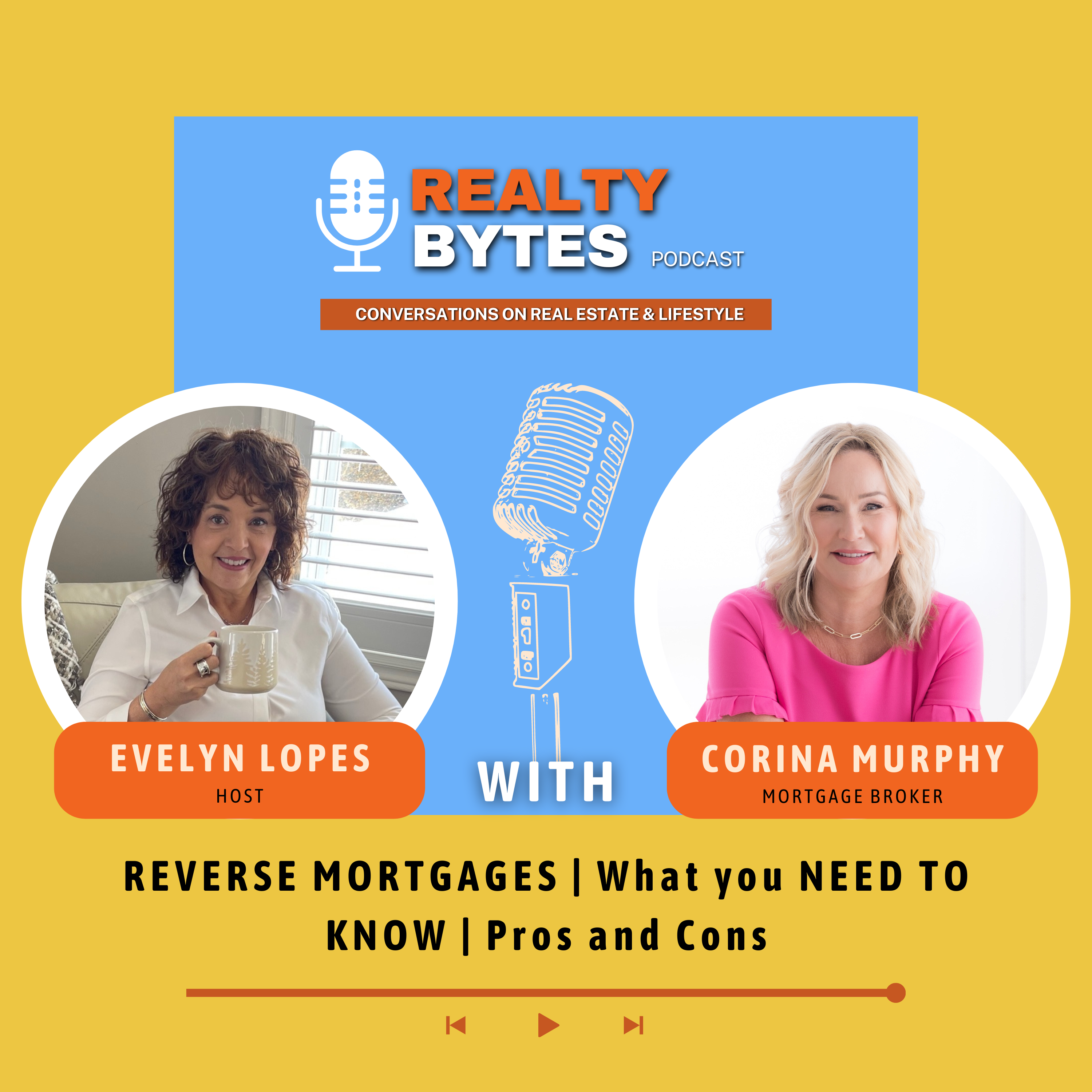 CLICK THE IMAGE TO LISTEN TO THE FULLL PODCAST EPISODE

Unlocking the Value of Your Home: A Deep Dive into Reverse Mortgages in Canada
As Canadians, we treasure our homes - they hold our memories, our dreams, and a significant chunk of our wealth. If you're aged 55 or older, did you know you can tap into the value of your home without selling it? Welcome to the world of reverse mortgages - a financial tool seeing annual growth rates of over 28%.

Unraveling the Reverse Mortgage
In simple terms, a reverse mortgage is a loan that allows homeowners to convert up to 55% of their home's value into tax-free cash, providing an avenue to unlock equity built over the years. The loan is secured against the value of your home, with repayment required only when you decide to move or sell. One of the most attractive features is the flexibility in payment options - you can choose to make monthly payments or opt for a no payment option.

Reverse Mortgage Benefits
Reverse mortgages present a multitude of benefits. As home values have risen, it's an opportunity to capitalize on this growth. Notably, this tool can improve your cash flow, making it easier to meet the cost of living or even close the gap on the amount needed for a comfortable retirement.

Getting Eligible
To qualify, the requirements are straightforward: you must be a Canadian citizen aged 55 years or older. If you have a spouse, both of you need to be at least 55. Other prerequisites include having a minimum property value of $100,000, maintaining up-to-date property taxes, and the home being in a suitable condition.

Your eligibility will also hinge on factors such as your age, the type and location of your home, its appraised value, and your home equity.

Costs to Consider
Like most financial transactions, there are fees involved in securing a reverse mortgage, including an appraisal fee, independent legal advice fee, and lender set-up fee. It's essential to be aware of these costs and incorporate them into your decision-making process.

Employing Your Reverse Mortgage
The cash from your reverse mortgage can serve various purposes. You can use it to increase your monthly cash flow, modify your home to better suit your needs, or even invest in renovations to increase your property's value if you decide to sell. It can help you 'right size' your home without having to downsize, allow you to pay off existing debts, or even create more wealth by investing in rental property.

But it's not all about bricks and mortar. You could use your funds to complete your bucket list, travel to see family, or provide in-home health care. Or, you could establish a living inheritance for your children or grandchildren.

Inform Yourself Further
If you want to get a deeper understanding of reverse mortgages, I highly recommend checking out our podcast - Realty Bytes Conversations on Real Estate and Lifestyle. It is available on your favourite podcast player, including Google Podcast, Apple Podcast and Spotify. Check out Season 2, Episode #20 - Reverse Mortgages | What You Need to Know , where host Evelyn Lopes, realtor with The Evelyn Lopes Realty Team and iPro Realty Brokerage has a riveting conversation on reverse mortgages with guest Corina Murphy, Mortgage Broker and Team Lead with Premiere Mortgage.

Reverse mortgages can be a powerful tool in your financial toolkit, especially as you approach retirement. By providing a way to tap into the equity of your home, they offer a lifeline of financial flexibility. But as with any significant decision, it's crucial to conduct thorough research and seek professional advice. Remember, your home is more than a roof over your head - it can be a source of comfort, security, and financial freedom.
---