Tuesday, May 23, 2023 / by Evelyn Lopes- Klarine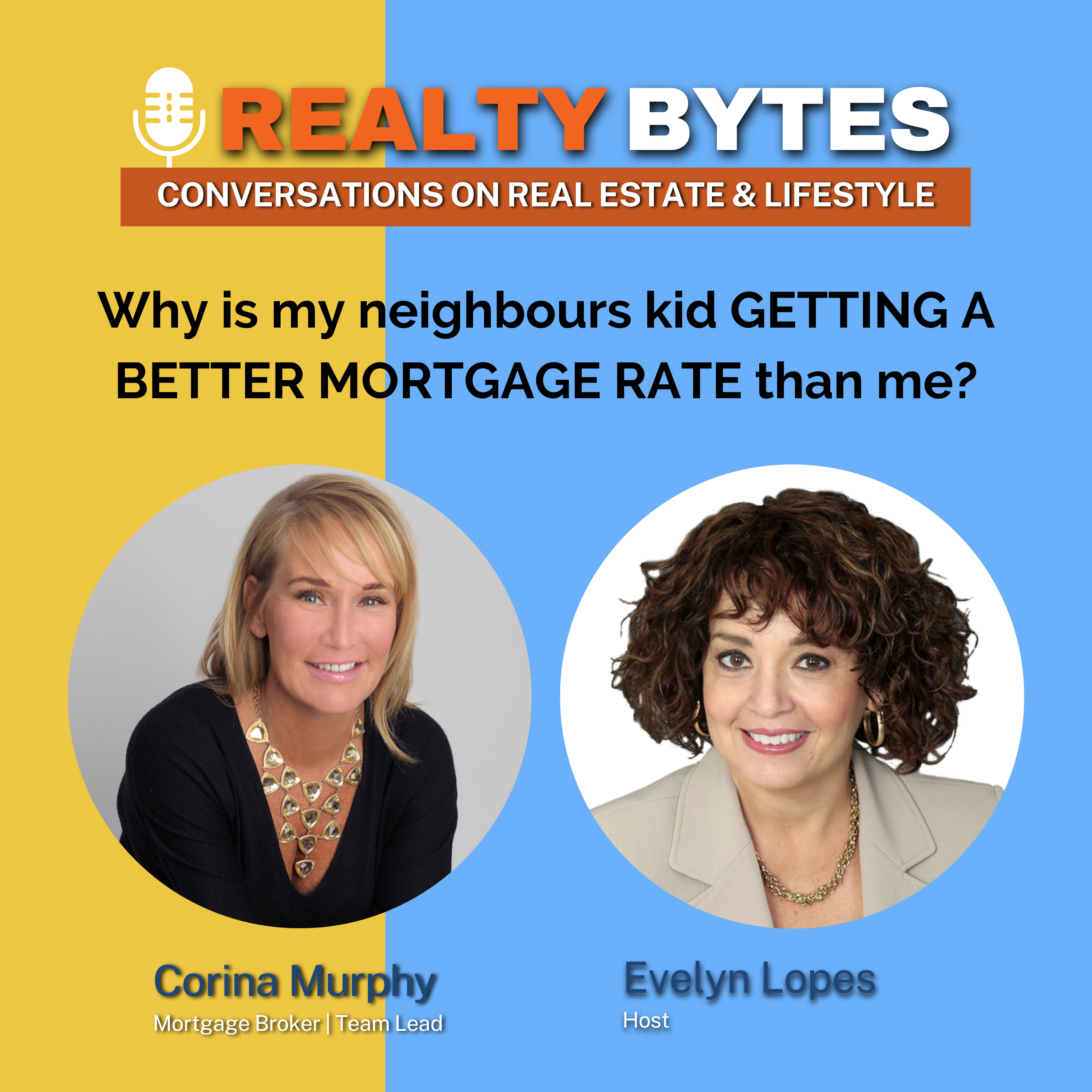 Navigating the Canadian Mortgage Landscape: A Comprehensive Guide
Picture this: You're on your usual neighborhood walk, a time for calm and thought, when you overhear words like 'mortgage', 'rates', and 'policies, stirring a sense of curiosity in you.
Not long ago, you got your own home loan. You had saved up a sizable downpayment, your credit score was great, and your job was steady. Yet, the word on the street is that your neighbor's young son, only a few years into his first job, just got a home loan too. What's more, he's got a better interest rate than you do! Despite your financial stability and good credit, somehow he managed to secure a better deal. How could that be?
There's a new topic of conversation in town about changes in lending rules, which is causing a stir in the usually straightforward world of home loans. Apparently, lending rules have changed. "What's going on?" you wonder.
Today, we're going to dig into this puzzling situation that has many people asking, "Why is my neighbor's kid getting a better mortgage rate than me?" Read on, we'll explain why this might be happening, and take a closer look at the recent changes to Canadian mortgage rules known as the B20 Guidelines. Let's find out what's really going on with home loan rates.
In January 2018, the mortgage industry in Canada experienced a significant shift with the introduction of the revised B20 Guidelines by the Office of the Superintendent of Financial Institutions (OSFI). These guidelines introduced substantial changes to residential mortgage underwriting practices and procedures, affecting both lenders and borrowers.
What Impact did the B20 Guidelines Have?
The B20 Guidelines ushered in a stricter lending landscape, which included a new stress test for uninsured mortgages. Borrowers were required to qualify at a higher interest rate than the contracted rate, a measure implemented to ensure that borrowers could still afford their mortgage payments should interest rates rise.
In addition to this stress test, the guidelines implemented more rigorous income verification requirements, obligating lenders to thoroughly assess a borrower's income and ensure it was stable and sustainable. Consequently, the mortgage application process became more complex.
Understanding Mortgage Categories
Another critical development from the B20 Guidelines was the categorization of mortgages into "insured," "insurable," and "uninsurable" groups. This categorization is dependent on the borrower's down payment amount and whether the mortgage is insured by a government-backed mortgage insurance provider.
For the uninitiated, insured mortgages typically involve a down payment of less than 20%, while insurable and uninsurable mortgages require a down payment of 20% or more. However, the latter two differ in that insurable mortgages can still be insured if the lender wishes, whereas uninsurable mortgages cannot be insured at all.
How Does this Affect Mortgage Rates?
Mortgage rates differ across these three categories. As of now, the average rates for a 5-year term stand at 4.59% for insured, between 4.59% - 4.79% for insurable, and 5.49% for uninsurable mortgages. The range in rates for insurable mortgages is due to risk-based pricing.
The Role of Monoline Lenders
Monoline lenders play a pivotal role in Canada's mortgage landscape. These specialized financial institutions focus solely on providing mortgages and work with mortgage brokers to offer competitive rates and innovative mortgage products.
Making an Informed Decision
Given the complexities introduced by the B20 Guidelines, it's crucial for potential borrowers to gather all necessary information for their specific situation. Consulting with a mortgage professional can help you navigate these changes, understand the implications of insured, insurable, and uninsurable mortgages, and make an informed decision tailored to your unique circumstances.
The Mortgage Stress Test and Its Relevance
Another notable component of the B20 guidelines is the mortgage stress test. This measure ensures borrowers can afford mortgage payments should interest rates increase or financial hardships arise. However, its continued relevance is a topic of debate, with some arguing that it may be making home ownership in Canada a luxury.
Exploring Other Mortgage Options
Mortgage professionals don't just deal with traditional mortgages. Various other types of mortgages, such as commercial mortgages, short-term mortgages, and reverse mortgages, can cater to different needs and situations. Furthermore, other services like home and auto insurance can often be bundled with your mortgage services.
In conclusion, the Canadian mortgage landscape has evolved considerably due to the B20 Guidelines. While this has introduced complexities, it has also created opportunities for borrowers to explore a wide range of mortgage options and find the one that fits their needs the best. The key to navigating this landscape effectively lies in understanding these changes, consulting with mortgage professionals, and making informed decisions based on thorough evaluation.
For more information on this topic check out our podcast: 'Realty Bytes- Conversations on Real Estate and Lifestyle" Season 1_Episode 11
Mortgage Application Document Checklist and 5 Critical Questions to Ask Your Lender
Realtor | The Evelyn Lopes Realty Team iPro Realty Ltd., Brokerage 905-965-5902 evelyn@evelynLopes.com
Mortgage Broker | Team Lead Premier Mortgage Centre 416-884-1428 corina@premiermortgage.ca
---