Monday, October 30, 2023 / by Evelyn Lopes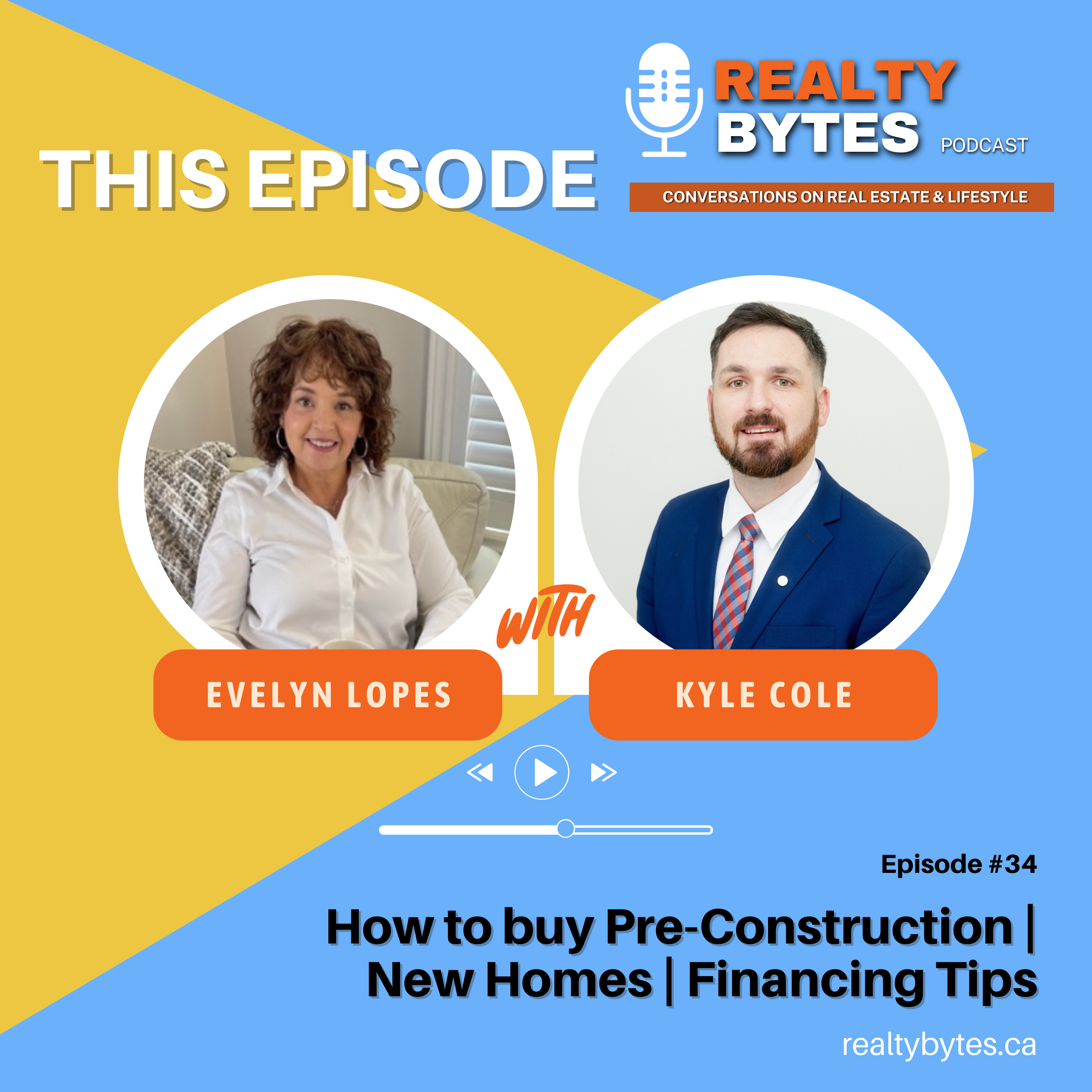 Pre-Construction Homes: The Hidden Opportunities
The Toronto GTA real estate market is known for its vibrancy and constant growth, and where opportunities abound for potential home buyers and investors. One avenue that has gained significant attention in recent years is the purchase of Pre-construction homes. Pre-construction, new builds offer a unique opportunity to tap into this market before the properties are even built. But how do you navigate this exciting but often complex journey? Let's dive in:
The Appeal of Pre-Construction Homes
Pre-construction homes offer a unique allure that has captured the imagination of many buyers. One of the primary advantages is the ability to customize and personalize your future home. From selecting the finishes to layout modifications, pre-construction properties allow you to tailor your dream home to your preferences.
Furthermore, these homes often come with the potential for long-term appreciation in value. As the property is brand new, it may be years before you need to worry about significant maintenance or repairs, making it an attractive option for those looking for a hassle-free homeownership experience.
The foundation of a successful pre-construction home purchase is thorough market research. Ontario offers a diverse range of locations, each with its own unique appeal. Consider factors such as proximity to amenities, schools, transportation, and your lifestyle preferences and future when choosing a location.
Selecting a reputable builder is equally crucial. Investigate their track record, previous projects, and customer reviews. A reliable builder can significantly influence the quality and timely delivery of your new home.
Financing Strategies for Pre-Construction Properties
Buying pre-construction homes often requires different financing strategies compared to purchasing existing properties. Here are some financing tips to consider:
Down Payments: Learn about down payment requirements and how to manage them effectively.

Mortgage/ Financing Options: Discover the mortgage options available for pre-construction properties. Speak with your lender regarding things like; interest rate caps, interest rate buydowns, qualification requirements, mortgage approvals at the time of purchase, closing costs.

Interest Rates: Understand how interest rates can affect your financing decisions for today and for the future, when you close the purchase.
Government Programs and Incentives

In Ontario, there are several government programs and incentives designed to assist homebuyers. These programs can range from first-time homebuyer incentives to tax benefits. Exploring these options can significantly ease the financial burden of buying a pre-construction home.
Speak with an experienced lender who can provide insights into leveraging these programs to your advantage.


Navigating the Buying Process

The buying process for pre-construction homes involves several key milestones, from signing the contract to occupancy. If you are buying a condominium, ensure you fully understand the contract, assignment options and occupancy fees to name a few. Have your lawyer review the paperwork before signing. Familiarize yourself with these steps and the associated timelines. Clear communication with your builder and staying organized will be essential throughout the process.


Potential Risks and Challenges

While pre-construction homes offer exciting opportunities, they also come with potential risks and challenges. Delays in construction, unexpected costs, and market fluctuations can impact your experience. Being aware of these challenges and having a contingency plan is crucial.


Staying Informed about Market Trends

The Toronto GTA real estate market is ever-changing. Stay informed about the latest market trends to make informed decisions. From housing supply to demand fluctuations, consult with an experienced realtor for assistance.
Conclusion:

Buying pre-construction homes in Ontario, Canada, is an exciting journey filled with opportunities. With the right research, financing, and guidance, you can turn your dream of homeownership into a reality. Stay informed about market trends, explore government incentives, and lean on experts such as an experienced realtor, mortgage broker and your lawyer for invaluable insights.


Unlocking the secrets of buying pre-construction homes in Ontario is about making informed decisions and seizing the potential for a brighter future in the heart of Canada's vibrant real estate market.
For more information check out the podcast "Realty Bytes- Conversations on Real Estate and Lifestyle", episode #34 How to buy Pre-Construction | New Homes | Financing Tips with host and realtor, Evelyn Lopes, with iPro Realty and special guest, Kyle Cole, mortgage broker with BMO


Happy house hunting!