** FUNDAY MONDAY CONTEST- Win $25 to Amazon!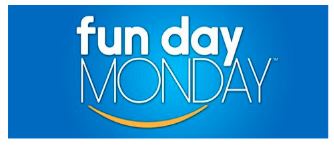 F
U
N
D
A
Y
M
O
N
D
A
Y
C
O
N
T
E
S
T
Imagine winning a $25 Gift Card to Amazon -
What would you buy or who would you give it to as a gift?


Here's how to enter this months contest:-
The First Monday of every month we host a new contest.
Simply enter on-line with the correct answer to this months quiz question and your name will be entered into draw held on the Friday of that same week- Fabulous Friday!
THIS MONTHS QUIZ QUESTION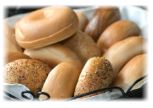 Q-

In New York City, a bagel that is not yet toasted, buttered or smeared with cream cheese is considered to be what?

A. Cause for Kvetching
B. Tabula Rasa
C. An everything bagel
D. Nontaxable


Submit your response. Enter to Win a $25 Gift Card to Amazon.
FUN DAY MONDAY CONTEST ENTRY FORM